BELLE Movie's Dub Cast Revealed Ahead of English Premiere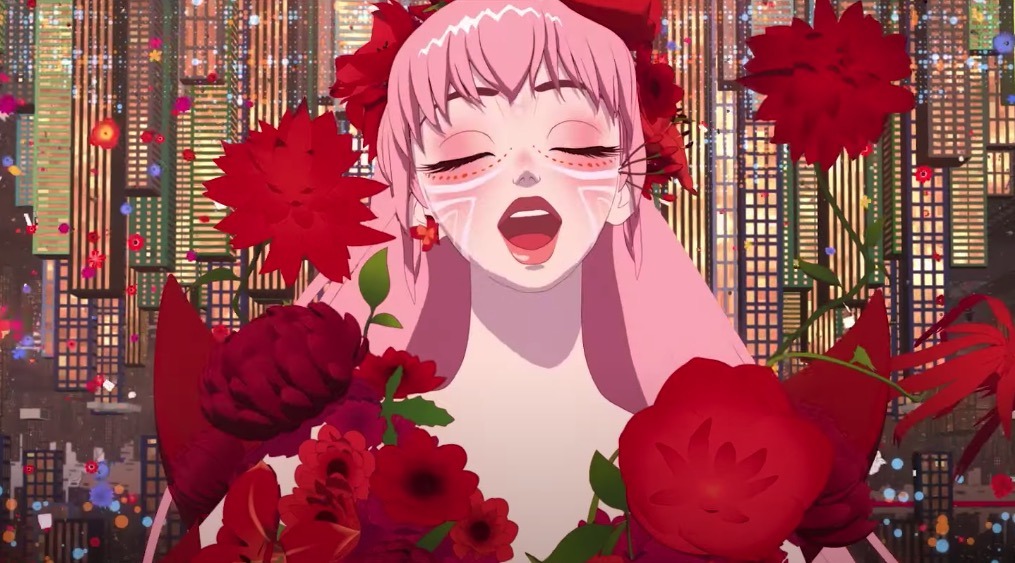 Mamoru Hosoda's acclaimed anime film BELLE hits theaters in Japanese with English subtitles and in English-dubbed form on January 14, 2022, and the latter version has been fully detailed. In addition to revealing the main cast, GKIDS shared a new trailer to showcase how it looks and sounds in action.
Leading cast members for the English dub include Kylie McNeill as Suzu/Belle, Chace Crawford as Justin, Manny Jacinto as Shinobu, and Hunter Schafer as Ruka. Check out the new trailer below, followed by an overview of both the lead and support roles for the dub.
Supporting cast:
Dragon – Paul Castro Jr.
Gogo Doggo – David Chen
Hiro – Jessica DiCicco
Kamishin – Brandon Engman
Hatanaka – Martha Harms
Kita Jessica – Gee George
Yoshitani – Barbara Goodson
Angel – Bentley Griffin
Jellinek – Andrew Kishino
Nakai – Wendee Lee
Suzu's Father – Ben Lepley
Swan – Noelle McGrath
Suzu's Mother – Julie Nathanson
Fox – Aaron Phillips
Okumoto – Ellyn Stern
Reggsination – Frank Todaro
Kei and Tomo's Father – Kiff VandenHeuvel
Peggie Sue – Cristina Vee Valenzuela
Additional voices:
Tom Bromhead
John Bentley
Tiana Camacho
SungWon Cho
Courtney Chu
Larissa Gallagher
Heather Gonzalez
Xanthe Huynh
Anjali Kunapaneni
LilyPichu
Kyle McCarley
Julie Nathanson
Zeno Robinson
Stephanie Sheh
Michael Sinterniklaas
Rachel Slotky
Laura Stahl
Synopsis:
From the celebrated Oscar®-nominated director Mamoru Hosoda and Studio Chizu, creator of Mirai, Wolf Children, Summer Wars, and more, comes a fantastical, yet beautiful and contemporary thematic story of one girl's growth in the age of social media. Suzu is a 17-year-old high school student living in a rural village with her father. For years, she has only been a shadow of herself. One day, she enters "U," a virtual world of 5 billion members on the Internet. There, she is not Suzu anymore but Belle, a world-famous singer. She soon meets with a mysterious creature. Together, they embark on a journey of adventures, challenges and love, in their quest to become who they truly are.
Source: Press release