Anohana Anime Returns with Visual Featuring Aged-Up Characters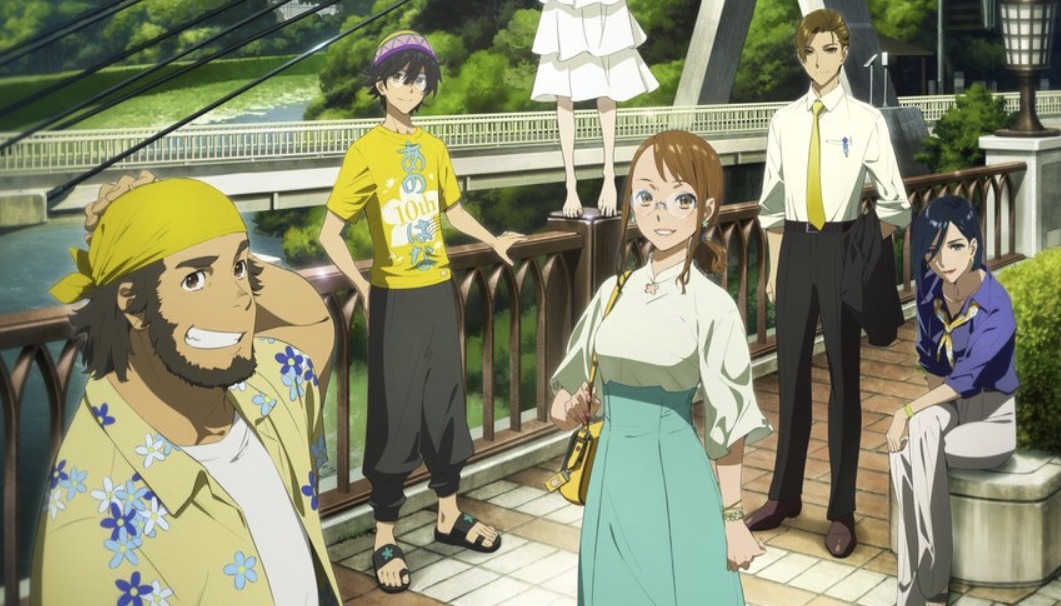 Something big seems to be in the works for the Anohana: The Flower We Saw That Day anime, which had a special 10th anniversary event during Anime Japan this past weekend. According to the announcement there's a 10th anniversary project on the way, and while we won't find out what's in store until this August, a visual was revealed to show the cast appropriately aged.
Anohana: The Flower We Saw That Day first aired in Japan on April 14, 2011, and the original visual looked like this:
Here's the new 10th anniversary visual:
More will be announced at the event on August 28.
Crunchyroll streamed the Anohana anime as it aired and describes it like so:
Jinta Yadomi and his group of childhood friends have become estranged after a tragic accident split them apart. Now in their high school years, a sudden surprise forces each of them to confront their guilt over what happened that day and come to terms with the ghosts of their past.
Via Crunchyroll