Anohana Anime Posters Used to Recruit for Saitama Police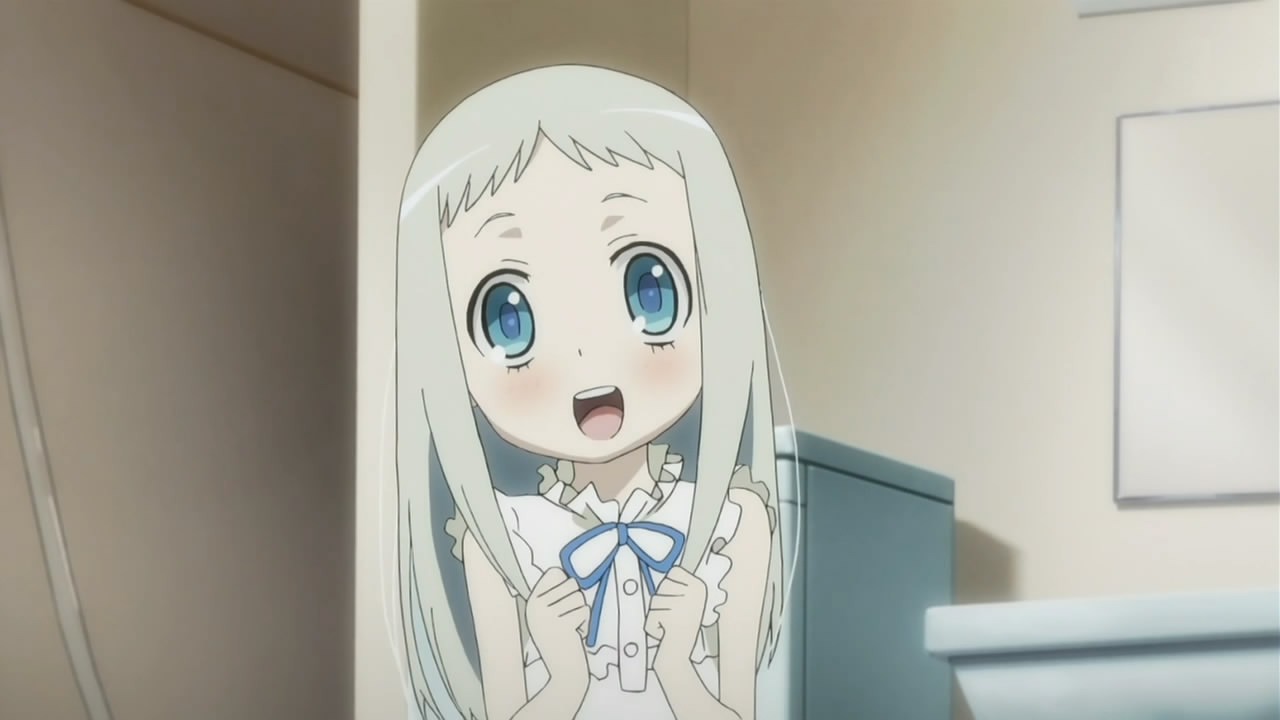 Attracting folks to small towns where anime series are set is nothing new, but the town of Chichibu is leaning into popular anime Anohana: The Flower We Saw That Day for a slightly different purpose. The series written by Mari Okada will be used on posters to help recruit new police offers to work in the Saitama prefecture.
The posters feature Menma from the Anohana anime in a lovely flower-filled illustration. All in all, 600 posters will be placed in Chichibu police stations, local community centers, and various government offices to attract folks to the occupation.
Pictured below, the poster says, "the Chichibu Police Station is also watching over the sacred places," which refers to some of the key locations from the anime. They're hoping both residents and visitors alike will take notice.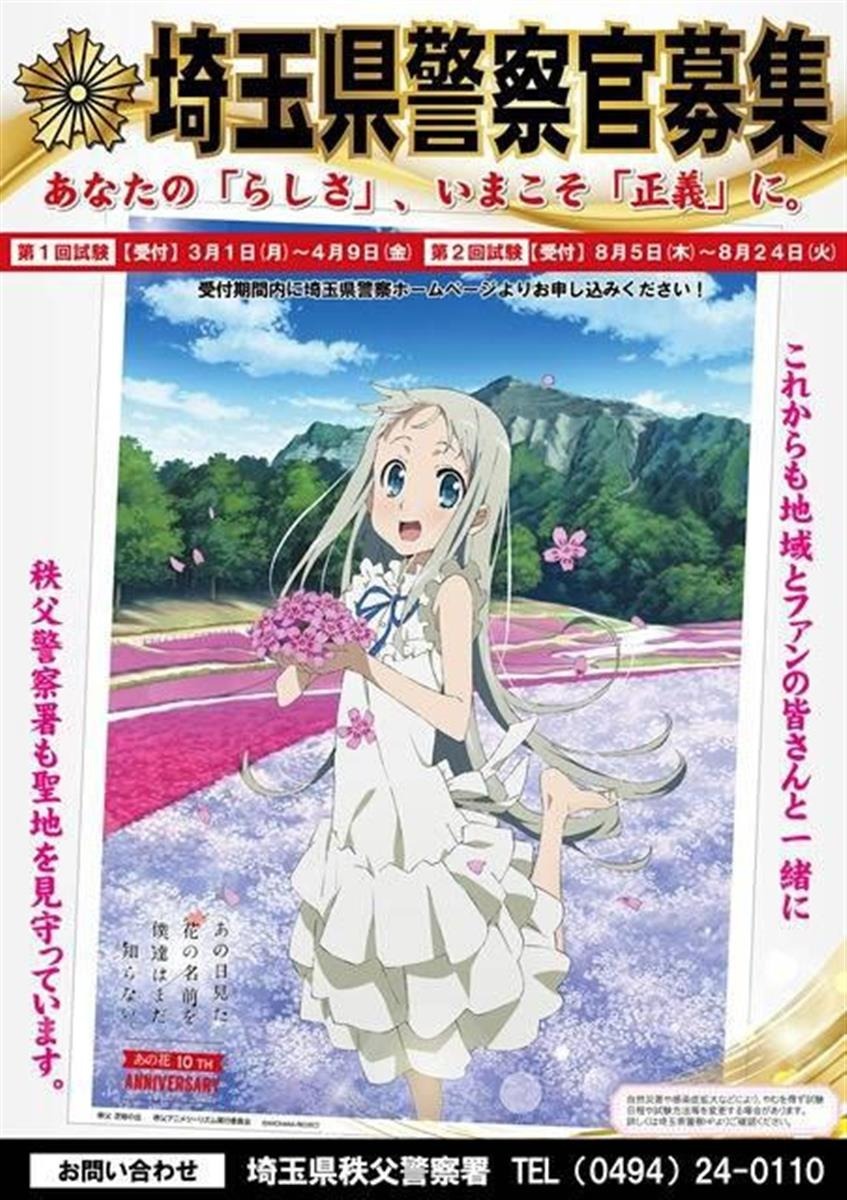 Via Crunchyroll