Anniversary Round-Up! See How Slayers Is Celebrating the Big 3-0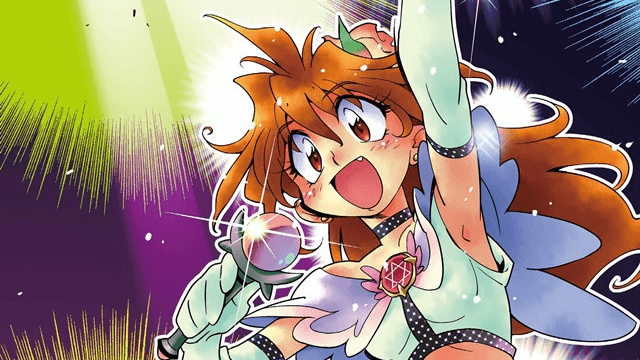 For many, fantasy/comedy Slayers was a gateway anime. The action-packed adventures of Lina Inverse and her friends delighted fans from light novel to anime and beyond. The original series is celebrating its 30th anniversary, and fans get all the goodies. Here are just a few of the ways Slayers is memorializing this landmark year.
A New Album from Megumi Hayashibara
Slayers fans will be very familiar with voice actress and singer Megumi Hayashibara. Not only is she the voice of Lina, she's performed music for the series, from opening and ending themes to character insert songs. You can now pick up a 3-disc set of those songs, titled Slayers MEGUMIXXX. Amongst the familiar songs, there's also the newly recorded "two thumbs up!" for the anniversary:
It's great to hear Hayashibara singing again as Lina — since for many of us, this was our first time hearing her in an anime!
A Collab Café
Because what event would be complete without a special menu? For a limited time, fans could stop in at animate's restaurant and enjoy dishes, drinks, and desserts inspired by Slayers and its cast. On the list were Black Dragon Donburi, a "Fireball" hot mulled wine, and a jiggly pudding inspired by Naga the Serpent. Naturally, you could also pick up merch featuring the show's cast in waitstaff uniforms.
This Grinning Figure
Based on a special bit of Slayers art by light novel illustrator Rui Araizumi, this "Sunday best" figure reminds us that Lina Inverse is as cute as she is destructive. Limited-edition sales of the figure come with a wall scroll featuring that original art, so you can see it in all its glory.
Perfume?
Apparently, this is what destruction smells like. It's not uncommon for perfumeries in Japan to create anime-inspired scents, so a Slayers perfume is pretty much a given. But this Dragon Slave scent is unexpected. We kind of love it, though — it's meant to be bold and floral, depicting the energy of the sort of sorceress who could cast that kind of spell. As a bonus, it comes with some cool trinkets and testing papers.
All of this is nothing compared to the main event, of course. Previously scheduled for March, a live Slayers reunion is on its way in December, featuring the lead voice actors and theme singer Masami Okui. What will happen there? Only a select few will know: tickets to the event sold out almost as soon as they went on sale! It promises to be a night to remember, and we're big-time jealous of everyone on hand.
Until then, you can watch Slayers online and relive your favorite Lina moments!