Anime Voice Actors Promote Bizarre, Japan-Only KFC Burger
Starting today, November 1, KFCs throughout Japan will be offering "The Double," a burger in which the buns are made not from bread, but… fried chicken.
If that weren't weird enough, KFC has hired a number of famous anime actors to play original characters to help promote The Double.
The cast includes Jun Fukuyama, Yoshitsugu Matsuoka and Sumire Uesaka, who play a range of characters in an fantasy-style ad campaign called Souheki no Nikuoh The Double (something like "The Great Meat King The Double").
To give you a feel for how ridiculous the whole thing is, some of the character names include Meat Pentagon, Lord of Flame, Burning Phoenix, Paladin of Sauce and Cheddar Lucifer.
In the campaign, the characters made epic-sounding proclamations about the burger, which are then translated into plain ol' Japanese by subtitles.
Leave it to Japan to make the promotion of an already-weird burger even weirder.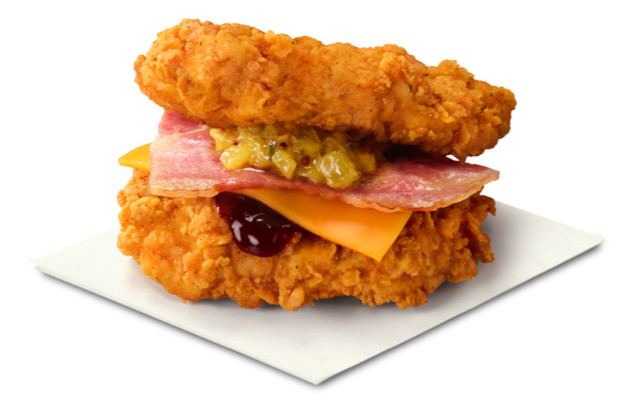 Source: Comic Natalie