What Do An Anime Staffer's Work Hours Really Look Like?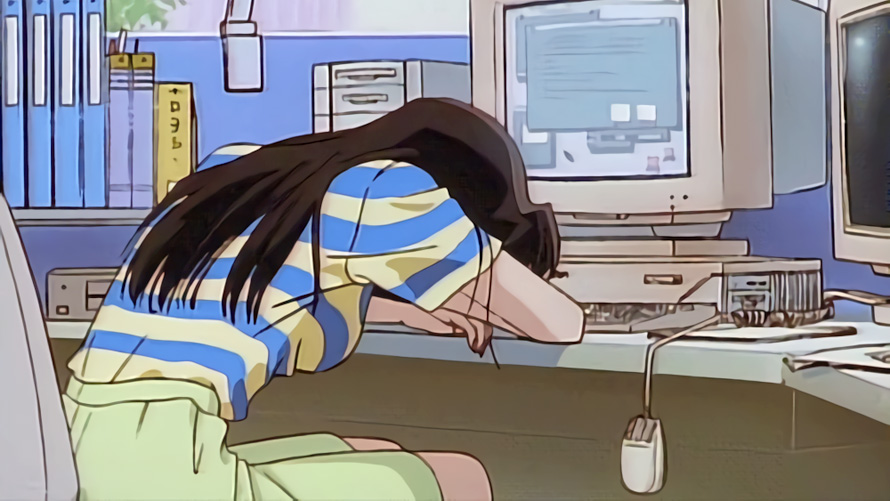 Last year, the Japan Animation Creators Association (Janica) partnered with publisher Dai Nippon Printing to conduct a survey of working conditions in the anime industry, and a detailed report of the findings is just now coming out. Responses were collected from 383 people working as artists, animators, writers, directors, editors, and producers in the industry. Out of 312 respondents who revealed their working hours, the average was 230 hours a month.
Working 5 days a week, it would take 11.5 hour work days to reach 230 hours in a month. Alternately, if one restricts their work days to 8-hour stints, they would have to work most weekends and only take one or two days off in the entire month to meet the 230 hour average. Either way, it's close to a 60 hour work week, and doesn't sound like a great work/life balance.
Out of 360 respondents, the average income was the equivalent of $40,700 USD per year (4.4 million yen), which at the average work hours mentioned above, would come out under $15 per hour. Forty percent of respondents actually earned less than 3 million yen per year, which is only around $28,000.
Some comments by respondents indicate that it feels like a lot of work for little return:
"Every day, I'm eating into my savings, rushing blindly to get my work done, and I find myself thinking 'Just what was it that I ever liked about anime? Why do I stick with this industry?' Sometimes I can't find the answers anymore. It's using up all of my mental and physical strength, plus my money and my time."
"I haven't been able to get hired to work on the anime series I like… My work schedule is so busy that I don't have enough time to practice and improve my drawing skills…My pay is low, and I barely make enough money to buy groceries, let alone afford insurance or pay into a pension."
The only positive thing we can say about this as that the numbers don't actually look as bad as they used to. When we reported on a similar study by Janica back in 2015, the average income for a low-level animator was reported to be only 1.1 million yen ($9,200), with stories of $1 hourly wages abound. The average from Janica's 2019 report covered a broader range of roles than just "low level animators", but given that the average give was still four times higher, it sounds like conditions may have improved slightly…even if they still have a long way to go.
Source: Sora News 24