Anime for Racing Fans
Whether we're longing to drive fast or just enjoying some time in your favorite racing game, we all feel the need for speed sometimes. Fortunately, there are lots of great racing anime you can watch right now — from street to cross-country to robot motorbikes — to scratch your itch. Which of these gets your motor running?
Initial D
It goes without saying that this belongs here! Starting in manga form in 1995 and premiering as an anime in 1998, Shuichi Shigeno's Initial D got anime fans everywhere into street racing… ironic, since hero Takumi couldn't be bothered with it for much of the early part of the series! Akina's downhill star and his iconic 86 went from casual tofu delivery boy to legendary driver, with the show reaching its final stage in 2014. And if you're itching for a drive yourself, Initial D arcades around the world let you get your Eurobeat-fueled racing on.
Appare-Ranman!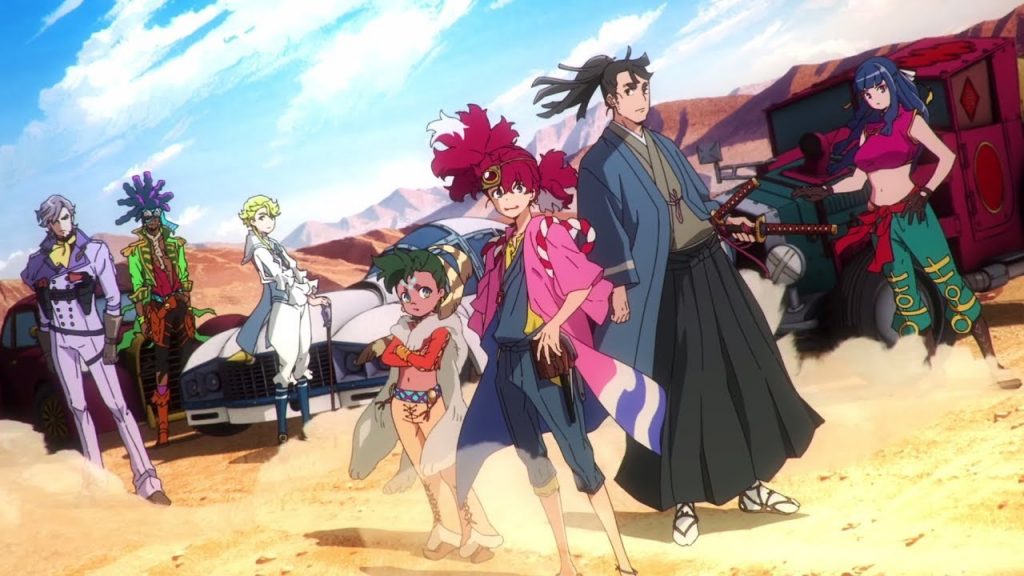 Looking for something a little wilder? P.A. Works original Appare-Ranman! will take you across 19th century America in a story drawing inspiration from Jules Verne, Wacky Races, and much more. Eccentric tinkerer Appare and his samurai steward Kosame end up stranded in California. Fortunately, there's a Trans-American race with a jackpot big enough to get home on. With his steampunk vehicle, Appare will test his racing skills against the best the country has to offer.
RideBack
There's much more to racing than cars. In RideBack, we turn our attention to motorcycles… in particular, futuristic robotic motorcycles called "ridebacks." Our heroine, Rin Ogata, was originally a ballerina, but quit after suffering a severe injury. But the world of rideback racing is intriguing, and her ballet background gives her extra-impressive skills. Other racers notice… but so does the government. Because, of course, there's a lot more going on here than just a bit of fast-paced biking fun.
Watch RideBack now!
Still looking for more to add to your anime watch list? Check out classics like Riding Bean and (of course) the original Speed Racer! Are there any other racing anime you love that we forgot?