Hayao Miyazaki Gives Up Driver's License, Citroën Car
Hayao Miyazaki is one of the world's most celebrated anime directors, and The Boy and the Heron proved that at age 82, he's still got talent to spare. One thing he doesn't have anymore, though, is his driver's license.
The Japanese government has recently been asking senior citizens to voluntary give up their licenses, as accidents involving senior drivers has been on the rise. It seems Miyazaki wanted to set a good example and stay out of danger, so his driving days are now over.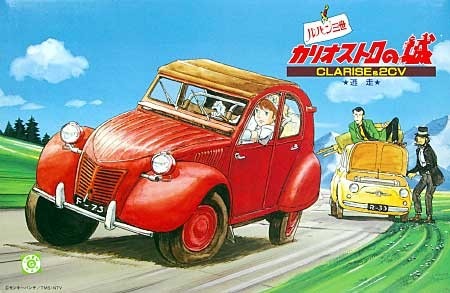 As a result, he'll no longer need his famous Citroën 2CV car, which he used to use to commute to Studio Ghibli. The car appeared in Castle of Cagliostro, driven by Clarise during the film's famous car chase (wonder whether she had a driver's license either).
The good news is that the car will be displayed at Ghibli Park in Aichi Prefecture, so fans of the director can get a chance to see it up close. (Between this and the Catbus, they're sure getting a lot of new vehicles over there…)
The Citroën 2CV was produced between 1948 and 1990 and was the first front-wheel drive car to sell over a million units.
Source: SoraNews24