Initial D manga coming to an end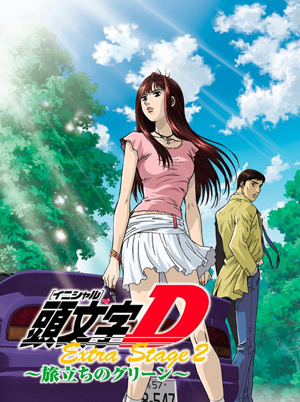 Initial D's brought us a lot of good times, hasn't it? Shuichi Shigeno's drift-racing manga magnum opus — about a guy who could drive his Dad's Sprinter Trueno AE86 better than anybody on planet Earth — was adapted into a long-running anime series, inspired pop-culture masterworks like The Fast and the Furious: Tokyo Drift, and introduced thousands of people to the world of super eurobeat, a genre of music collectively agreed upon by humankind to be the greatest ever invented.
And now it's all coming to an end. This week's issue of Kodansha's Young Magazine, homebase of Initial D for the past 18 years, revealed that the July 29 issue will play host to D's final, concluding chapter. For perspective's sake, the series began in 1995, and was recently collected into its 45th tankobon volume. That's a heck of a run.
Along the way, Initial D has inspired numerous anime series, live-action movies, and an arcade game that consumed the lives of three of my friends for a period of about four years.
It's also difficult to forget the release it got in the United States courtesy of Tokyopop in the early 2000s, in which all of the licensed music was replaced by an original soundrack by Tokyopop founder Stu "D.J. Milky" Levy.
Whatever Shigeno decides to do next with his career, his manga has already changed lives in ways he could probably never imagine. May he and his characters forever find themselves unable to drive straight.
Source: Mantanweb