You Can Download JUJUTSU KAISEN's New Opening and Ending Songs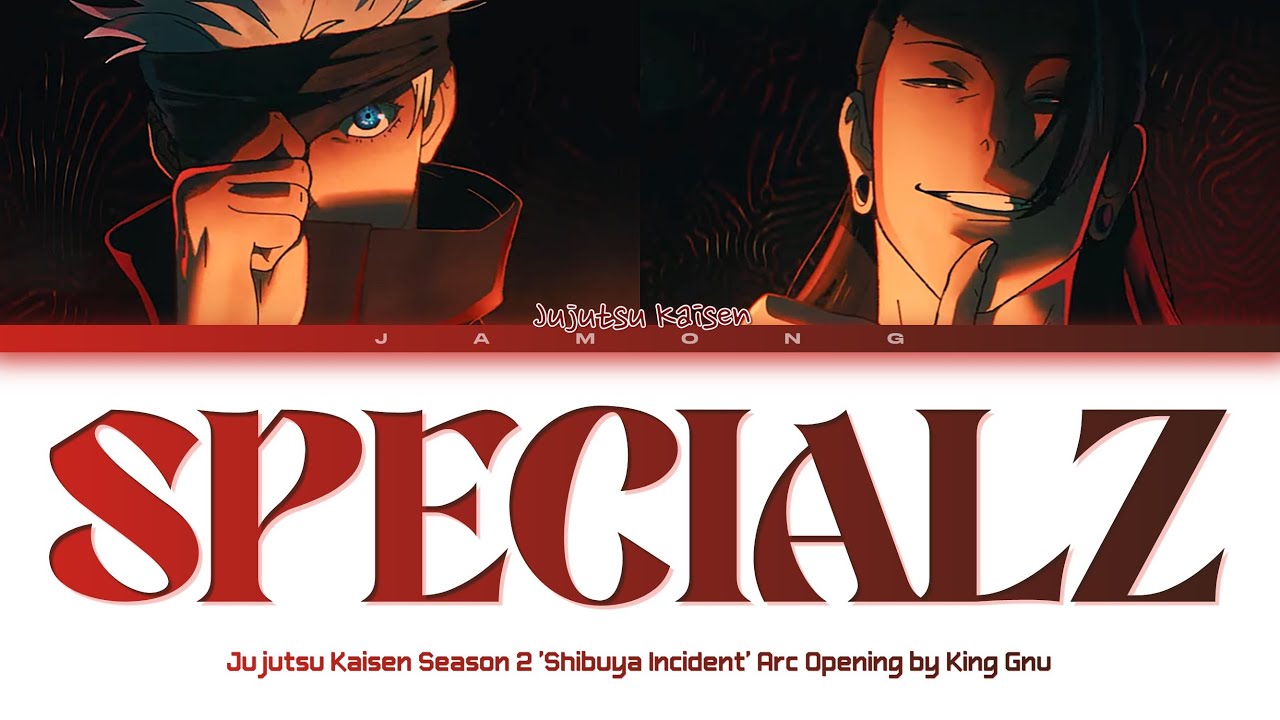 The opening and ending theme songs for JUJUTSU KAISEN's new story arc from season 2 are out today from Milan Records.
Here is the opening theme song "SPECIALZ" performed by King Gnu, minus credits.
If you want to download the opening song, go here.
Here is the ending theme song "more than words" performed by hitsujibungaku, minus credits.
If you want to download the ending song, go here.
Crunchyroll is streaming JUJUTSU KAISEN and gave this description for the second season:
This is the innocent spring that the two strongest lost forever. Itadori Yuji took Ryomen Sukuna into his own body in June 2018. Okkotsu Yuta freed Orimoto Rika from her curse in December 2017. And now it's spring 2006. Gojo Satoru and Geto Suguru, two peerless jujutsu sorcerers from Jujutsu High, have been given two missions by Tengen, an immortal known as the cornerstone of the jujutsu community. One mission is the escorting and erasure of the "Star Plasma Vessel", Amanai Riko, the girl chosen as the best match to merge with Tengen. So the two of them set out on their escort mission in order to keep the jujutsu community going, but an assassin calling himself Fushiguro interferes in an attempt to assassinate the Star Plasma Vessel. The pasts of Gojo and Geto, the ones who would later be known as the most powerful jujutsu sorcerer and the most evil curse user, are about to be revealed…
A press release gave this description of King Gnu:
A four-piece band from Tokyo – Daiki Tsuneta (g/vo), Yu Seki (dr/sampler), Kazuki Arai (bass) and Satoru Iguchi (vo/k). They call their music "Tokyo New Mixture" where sensuality and their unique pop music sense are all blended.
A press release gave this description of hitsujibungaku:
Hitsujibungaku are an alternative rock band consisting of vocalist and guitarist Shiotsuka Moeka, bassist Yurika Kawanishi, and drummer Hiroa Fukuda.
Source: Press Release
____
Danica Davidson is the author of the bestselling Manga Art for Beginners with artist Melanie Westin, plus its sequel, Manga Art for Everyone, and the first-of-its-kind manga chalk book Chalk Art Manga, both illustrated by professional Japanese mangaka Rena Saiya. Check out her other comics and books at www.danicadavidson.com.