Yen Press Introduces Ize Press as New Home for Korean Comics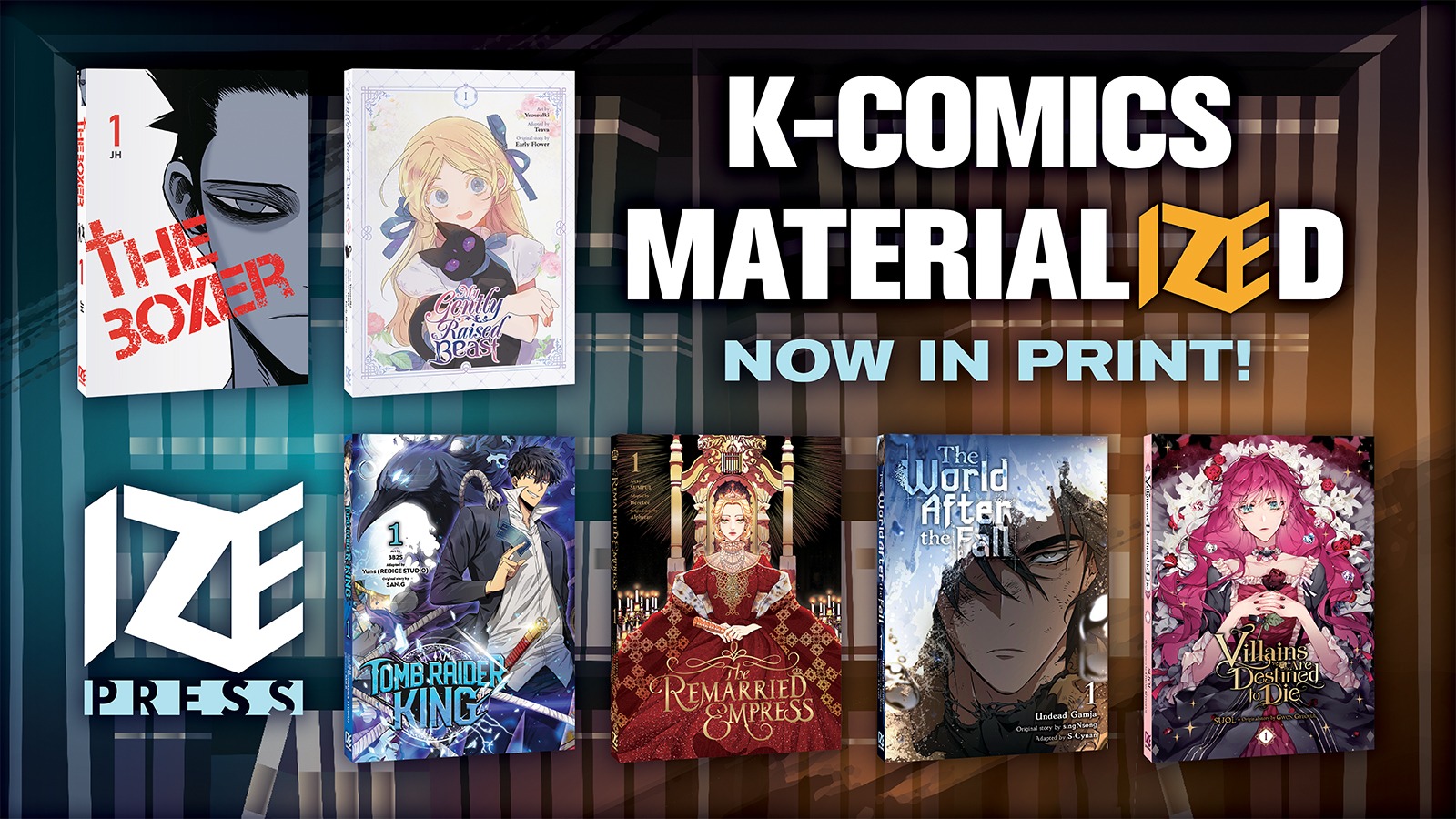 Featured Spotlight: Ize Press
Welcome to the new home for Korean comics. From screen to paper, Korean content materialized! 
Since our inception, we at Yen Press have published great stories from Korea, starting with the inclusion of manhwa like Jack Frost and Pig Bride in the Yen Plus monthly magazine to releasing the best-selling print editions of Solo Leveling in recent years. We have made it a part of our mission to share amazing works from Korea with the English-speaking world, which is why we are thrilled to introduce Ize Press, a new imprint dedicated to Korean content.
At a time in which comics and webnovels from Korea are rising in popularity at the speed of K-pop, we at Ize Press aim to deliver high-quality physical editions of many beloved stories to fans eager to add them to their collections. Ize Press will establish itself as a market leader for print editions of content that has captured the imagination and dedication of readers around the world. With a strong lineup of releases coming out this winter, Ize Press is only getting started!
The first titles to be released under Ize Press will be Villains Are Destined to Die, The World After the Fall, The Remarried Empress, Tomb Raider King, My Gently Raised Beast, and The Boxer. Ize Press will also publish English-language editions of HYBE's own IP-based 'original story' webnovels and webcomics from K-pop royalty BTS (7FATES: CHAKHO), ENHYPEN (DARK MOON), and TXT (THE STAR SEEKERS).
** This article was sponsored by Ize Press **