This Year's Detective Conan Film Gets Poster, Plot Details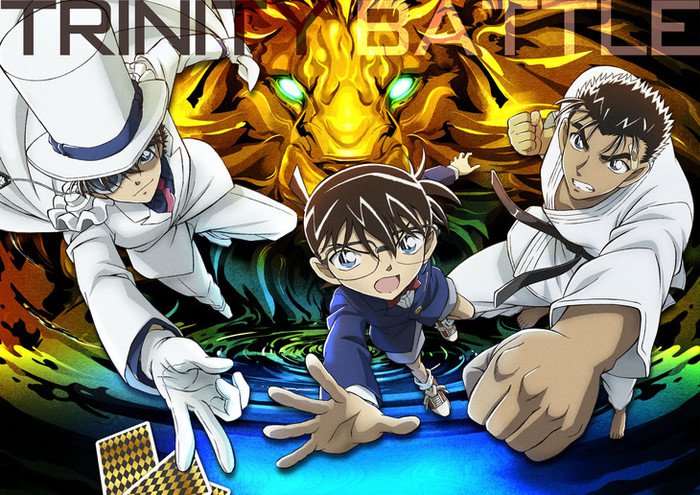 If it feels like a Detective Conan film just came out, well, it kind of did. There's been a Conan film every year since 1997, meaning we don't always feel the need to report when the details of a new one emerge.
Thing is, Conan made headlines last year when the 22nd film in the franchise, Zero the Enforcer, raked in a ton of money—the most of any of the films to date. It was also the highest-grossing anime film of the year.
So we're understandably curious about the franchise is going to follow that up.
The next film, which hits Japan April 12, is called The Fist of the Blue Sapphire, and it brings back the Kaito Kid, last seen in 2015. The other main character (aside from Conan, natch) is karate master Makoto Kyogoku. The three characters all end up in Singapore, making this the first Conan film set outside Japan.
On the poster revealed today, the Kaito Kid and Makoto Kyogoku can be seen up top, while the "Trinity Battle" visual shows Kaito Kid, Conan and Kyogoku from left to right.
The film will be directed by Tomoka Nagaoka, who served as the assistant director on Detective Conan: The Crimson Love Letter.
We'll see how this film compares to the last one in April!
Source: ANN