Xebec Contract Animator Reveals Monthly Salary
Seems like we use the ol' "burnt-out
Shirobako
characters" image a lot these days…
We've posted a lot over the past few years about the dismal wages in the anime industry. But a lot of what we hear is anecdotal, with a lot of rumors, guesses and second-hand information.
This image, which is making the Japanese social media rounds, is as first-hand as you can get: it's an actual pay stub for a contract animator, whose monthly salary ain't too pretty.
The animator, who (understandably) withheld his or her identity, works on a contract basis for Xebec, who've animated series like Lagrange – The Flower of Rin-ne and Tokyo ESP. The animator wrote that he or she was on a three-month contract that paid a base salary plus commuting expenses (but no benefits like health insurance) and that the working hours were "unlimited."
So, what was this animator paid per month?
¥133,000 – at today's exchange rate, that's $1,126.
For point of comparison, Tokyo's minimum wage is currently ¥907, so if you worked 40 hours a week on minimum wage, you would make about ¥157,000 a month.
Most commenters on the original post were sympathetic to this animator's plight, though some reasoned that this is only the first step in a career and should be thought of more as training for the future.
Point taken – but if new animators don't have enough money to pay rent, eat and stay healthy, there's not much in the way of a future for them.
What do you think, OUSAers?
Source: yusaani.com via Rocket News
---
Related Stories: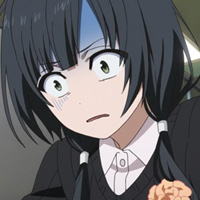 Newbie Animator Hourly Wage: Around One Dollar
Industry vet blogs about the state of money in anime
A newbie animator in Japan gets paid around 120 yen – that's one, yes, one dollar – an hour. That's the word from animator and character designer Sachiko…

Anime Director to Aspiring Animators: "Don't Do It"
Wake Up, Girls! director not feeling great about his line of work
Yutaka Yamamoto, the director of series like Wake Up, Girls! and Fractale and the founder of animation studio Ordet, has been tweeting up a storm recently…

The Animator Wage Discussion Continues
More points on low wages in the anime industry
It's been about a week since animator, character designer and blogger Sachiko Kamimura stirred up a lot of discussion about the low wages paid to animators...