World Trigger Manga Resumes After Two-Year Hiatus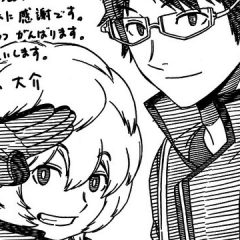 Back in November 2016, we reported World Trigger author Daisuke Ashihara would be taking an indefinite hiatus to deal with health issues.
Now we're happy to report Ashihara, and his World Trigger manga, are back.
The manga is set to return in the issue of Shonen Jump out October 29. Starting in January, it'll switch over to sister magazine Jump SQ.
With the announcement came a note from Ashihara, who wrote that he would keep his health in mind while continuing the manga.
We love a happy ending.
Here's how Viz Media describes World Trigger:
Earth is under constant threat from Neighbors, invincible monsters from another dimension that destroy our way of life. At least we have the elite warriors of Border, who co-opt alien technology to fight back! Our hero Osamu Mikumo may not be the best agent, but he'll do whatever it takes to defend life on Earth as we know it.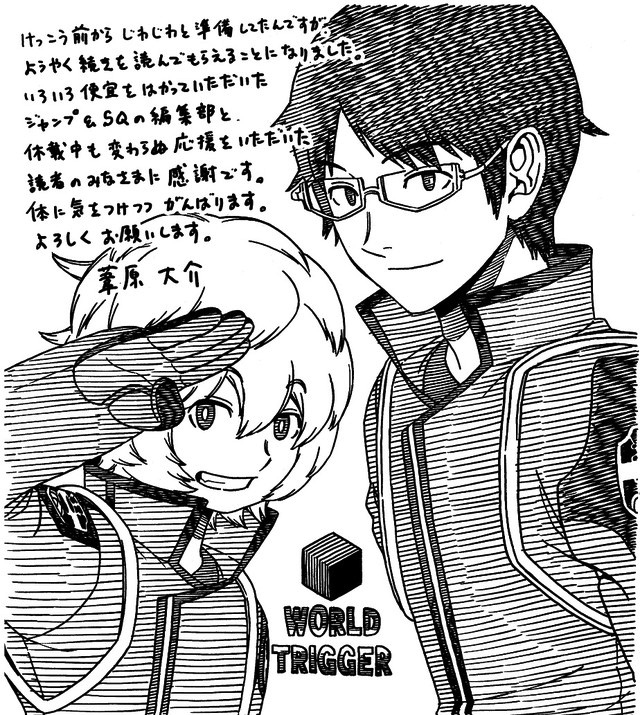 Source: Comic Natalie