Wicked City Anime Film's Soundtrack Gets Vinyl Release
Here's something you don't get too often in the world of anime soundtracks. Osamu Shoji's score for blue-hued anime classic Wicked City—directed by Yoshiaki Kawajiri (Ninja Scroll, Cyber City Oedo), produced by Madhouse, and released in 1987—is coming to vinyl courtesy of new record label Tiger Lab Vinyl. 
Pre-sale opened today, with the remastered, restored, limited edition, 180 gram vinyl soundtrack to arrive on July 14. The release is priced at $23.
Here's a look at the artwork: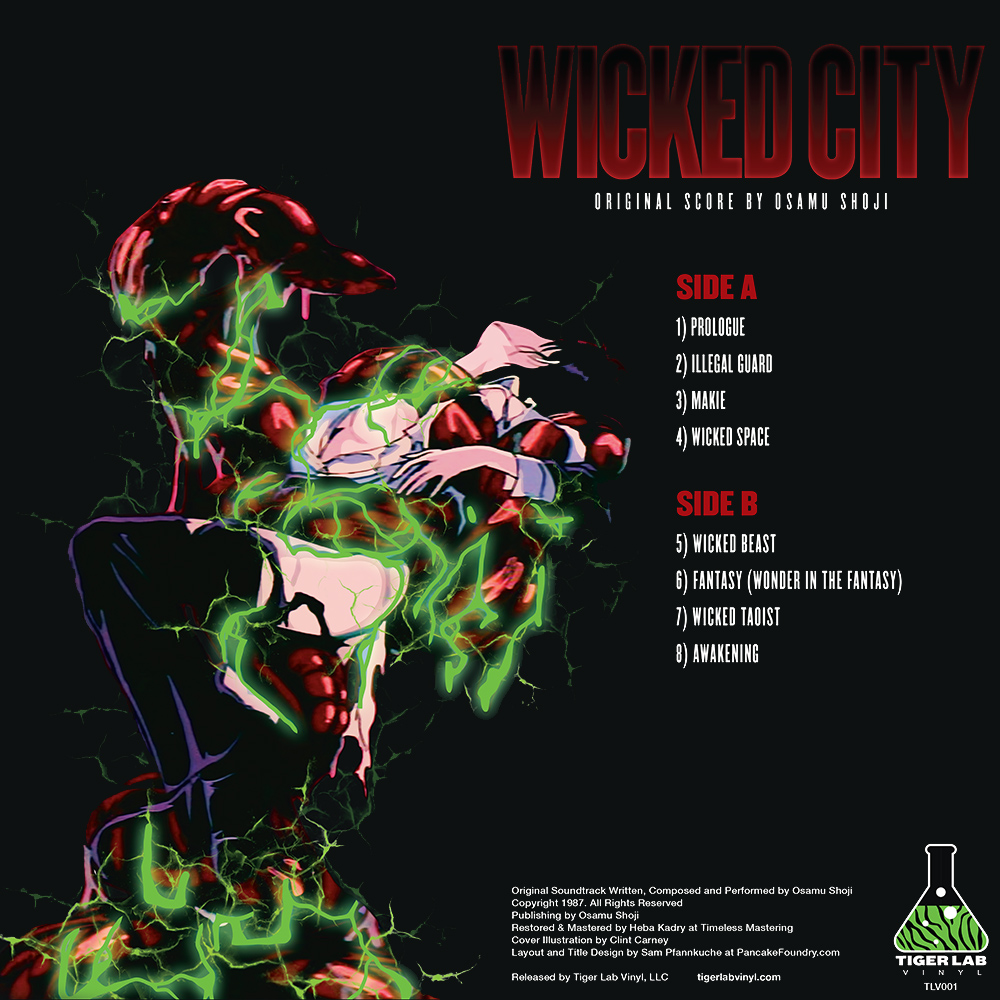 And some more info from the press release:
WICKED CITY is an electronic score filled with goth-esque pads, lounge piano lines, 80s bass grooves, and classic drum samples composed, performed, arranged, and written by Shoji. 
The Tiger Lab Vinyl release is the original 1987 video animation soundtrack restored and remastered for vinyl by Heba Kadry at Timeless Mastering. It will be available on 180 gram black and wicked green vinyl with gatefold packaging and artwork created by Clint Carney, co-founder of Tiger Lab Vinyl.
Osamu Shoji is a well known synthesizer performer and programmer. He released numerous records in the late 70s and 80s filled with electronic and synth-driven disco/funk themes.