Which Series Will Be Shonen Jump's Next Poster Child?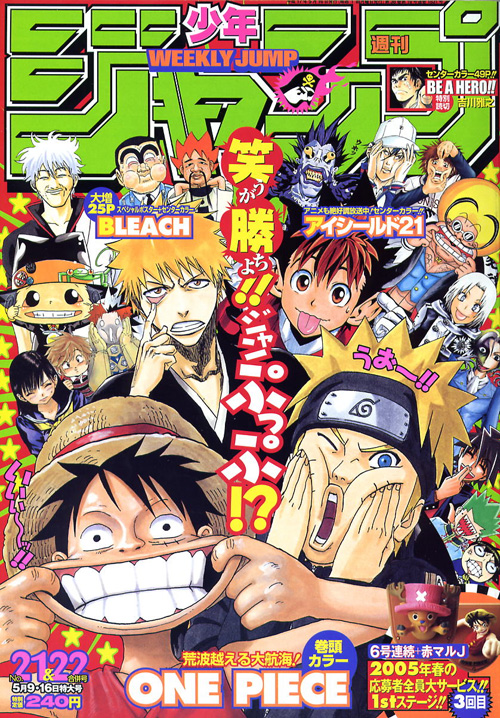 Quick: which manga series pop into your mind when you think about Shonen Jump? Dragon Ball? Naruto? Bleach? If there's one thing Shonen Jump's most famous manga have in common, it's that they're all… over.
That was the premise behind a poll released yesterday by Japanese site Goo, which asked its readers which currently-running Shonen Jump series they think is best poised to take up the mantle and become the next Jump series.
The results:
10. Hinomaru Zumo
9. Isobe Isobee Monogatari: Ukiyo wa Tsurai yo
8. Boruto
7. Black Clover
6. Food Wars!
5. World Trigger
4. The Disastrous Life of Saiki K.
3. My Hero Academia
2. Hunter x Hunter
1. Haikyu!!
If you're anything like me, you may be asking yourself what Hunter x Hunter, a manga that's been around since 1998 and has been on frequent hiatus for the last decade, is doing on this list. And if Hunter x Hunter's fair game, you might also ask, where the heck is One Piece?
Manga fans are an unpredictable bunch, man.
What do you think of Jump's recent offerings? Will the manga magazine ever again reach the heights of its glory days?
Source: Goo