We're Still Thinking About Hellshake Yano from Pop Team Epic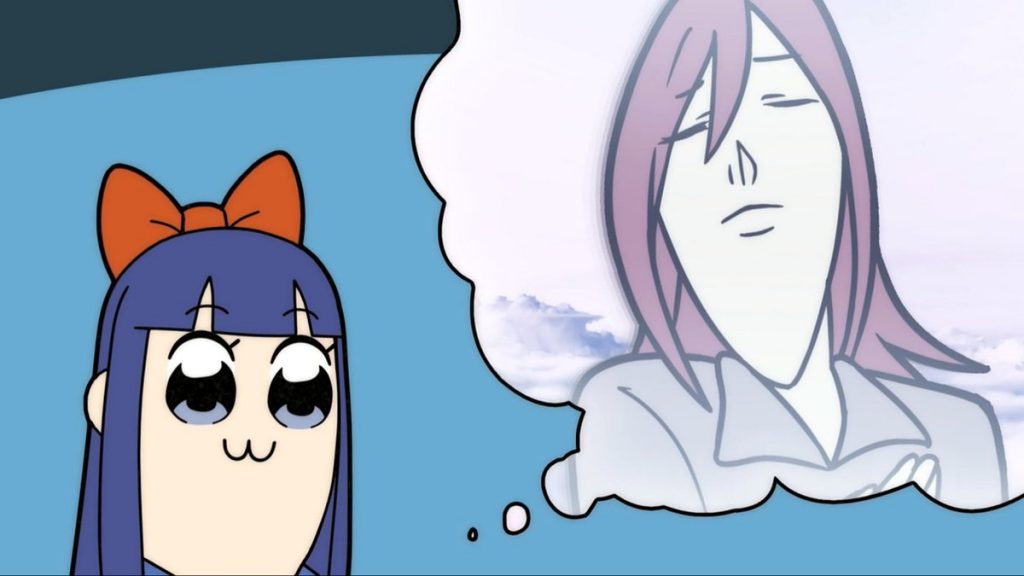 It's been a while since Pop Team Epic was last on the air, but we'll confess… we just can't stop thinking about Hellshake Yano. Unless, of course, it's because we're thinking about Magma Mixer Murata. That goes double this week, considering the epic saga started in the surreal series has had a new installment appear online.
If you're completely lost, don't worry: that's how talking about Pop Team Epic always feels. The manga was created by self-proclaimed "kuso manga boy" Bkub Okawa, and mixes strangely adorable characters with surreal subculture humor. A few running gags have arisen, among them Hellshake Yano: a long-haired fella the girls can't stop thinking about, to the point that they mentally detach from conversations.
Initially, the character had no actual role in the series. But that changed in the hands of AC-bu. The animation unit, consisting of Toru Adachi and Shunsuke Itakura, was one of several groups brought on to create shorts for the bizarre series. AC-bu gained notoriety for their weekly "Bob Epic Team" installments, but it was their paper theater rendition of the saga of Hellshake Yano that brought the house down.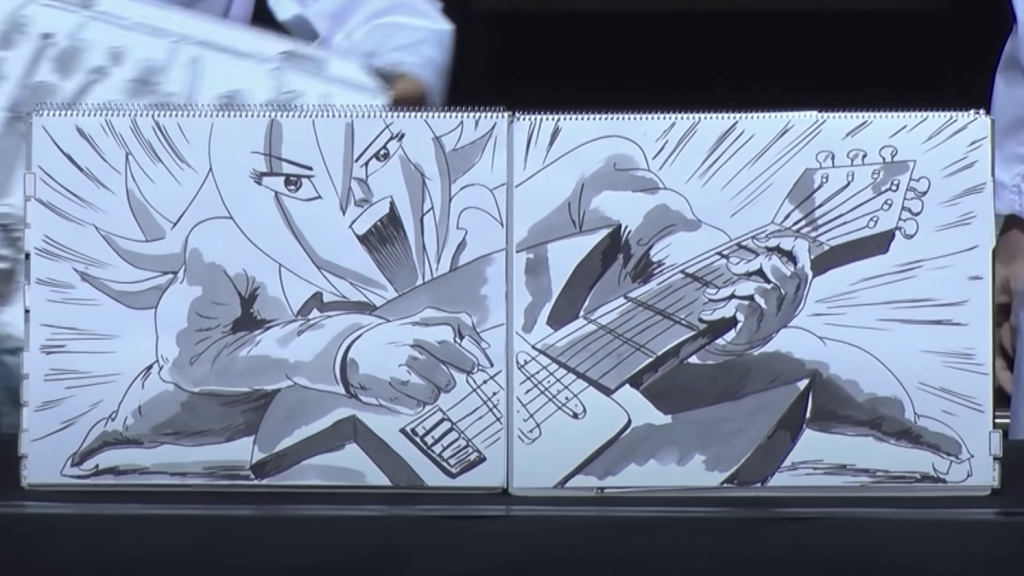 Performed via their own take on traditional kamishibai paper theater — now using stacks of swiftly-flipped sketchbooks, the "documentary" on superstar Hellshake Yano appeared in episode 7 of Pop Team Epic and became instantly loved. But the story didn't end there… and I don't just mean the part where they did a horse-racing story (though they also did that.
Last year, AC-bu celebrated their 20th anniversary with a major event at EX THEATER ROPPONGI in Tokyo. There were musical guests, panels, and vendors… and there was more high-speed kamishibai, as well. Attendees got to see an extended version of the Hellshake Yano performance, this time with another Pop Team Epic joke thrown in for good measure.
The video, released on AC-bu's official YouTube channel just this month, lets us sit in with the audience for a reprise of the exciting performance. As before, we learn more about the superstar who's been distracting the girls. In AC-bu's story, he's the guitarist in a band about to have their Big Budokan break… but the rest of the band can't make it as all the trains have stopped. Yano goes out on stage along, holding the audience's attention with his amazing, hell-shaking guitar skills — earning him his nickname. But what happens when his guitar starts to fall apart during his encore? Thankfully, AC-bu have put together an origin story for Magma Mixer Murata, too.
Previously, only attendees of AC-bu's event got to see this second stage of brilliance. But now we can all rest easy, knowing Hellshake Yano has a strong and worthy ally.