Pop Team Epic Season 2 Prepares for October Debut with New Visual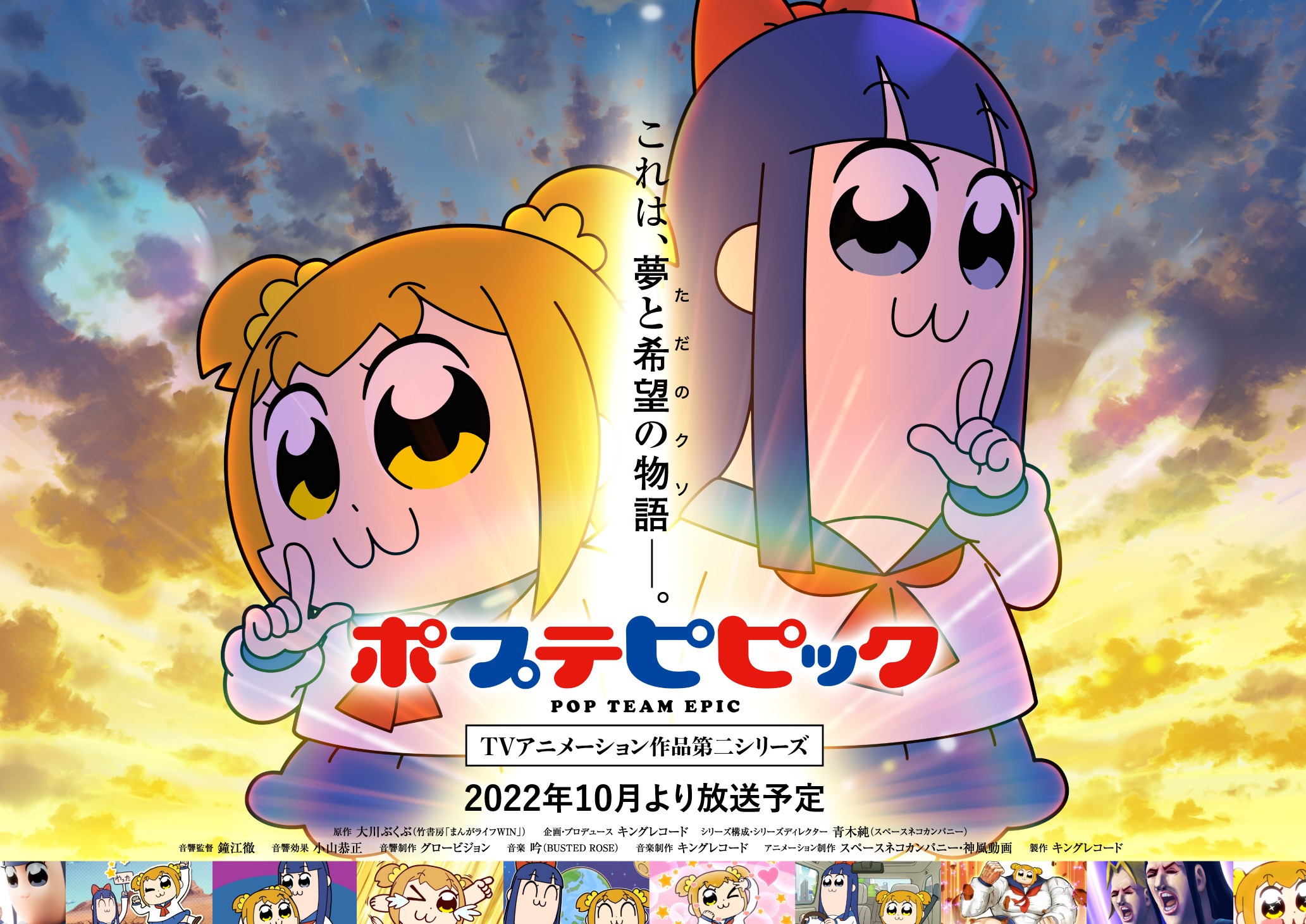 The upcoming fall anime season is so stacked it's easy to forget that one of the shows among the large list is none other than Pop Team Epic season 2. Popuko and Pipimi are currently getting ready for their big return this October, and the latest tease comes in the form of a new visual featuring the tagline "This is a story of hopes and dreams (just shit)."
Here's the full vertical version of the visual: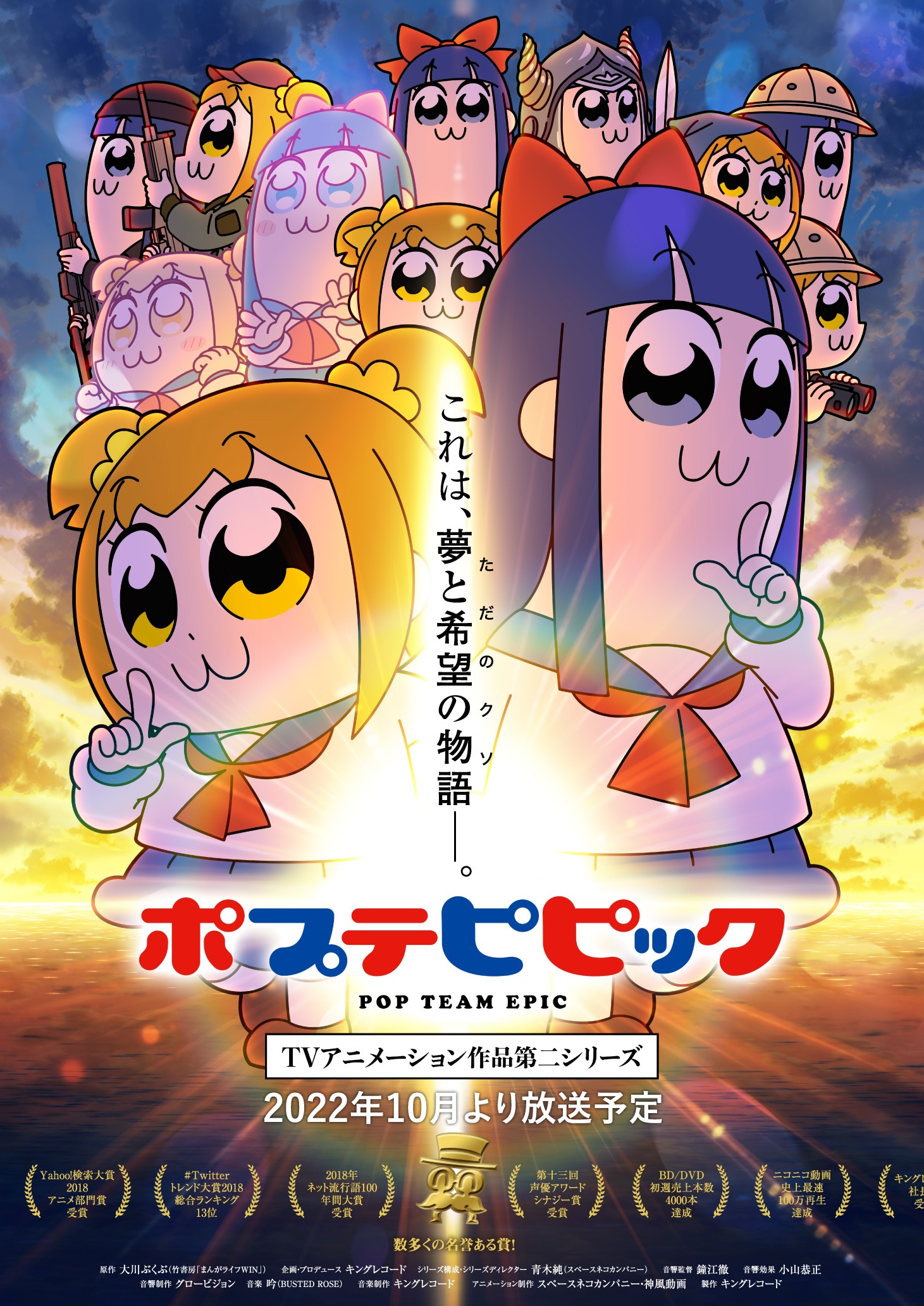 Based on the gag manga by Bkub Okawa, Crunchyroll streamed the first season as it aired—in all of its A-side and B-side glory, with each half featuring different voice actors and remixed segments. 
Synopsis:
Crude, rude, and a little…cute? Get ready for the larger-than-life attitude of Popuko and Pipimi, the small and tall stars of Pop Team Epic! Based off the bizarre four-panel webcomic by Bukubu Okawa comes a comedy that'll throw you off with its out-there jokes and intense absurdity. You think you're ready for these girls? Think again, F#%**er!
Via Comic Natalie