Creators of One Piece and Detective Conan Are Doing a Big Joint Interview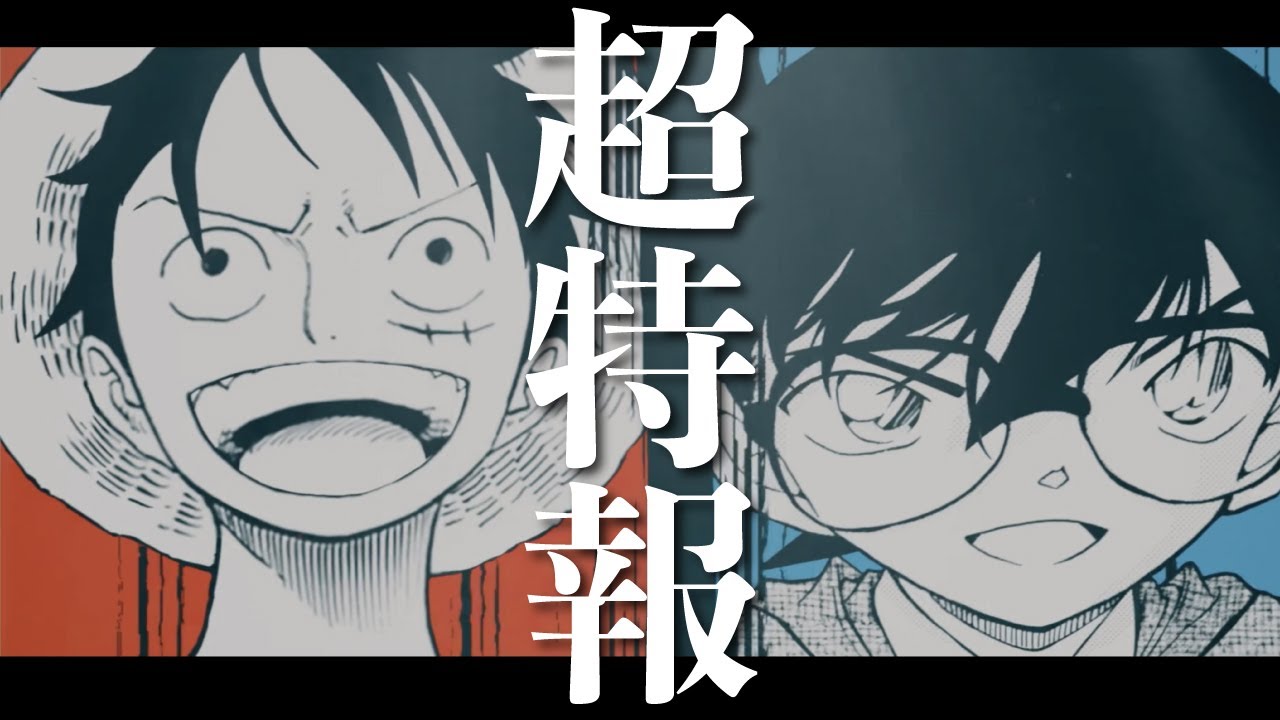 One Piece creator Eiichiro Oda and Detective Conan creator Gosho Aoyama are two giants in the manga industry who, until recently, had never met. But that's all changed now that the two bestselling creators have completed a joint interview.
A teaser has been released for the interview, which is titled "Shinjitsu wa Itsumo Hitotsunagi no Daihihō" (translated as "The Truth Is Always One Treasure"):
The joint interview will be released in two parts. The first part will be put online July 25, courtesy of Shueisha's Weekly Shonen Jump. The second part of the joint interview will be put online July 27, courtesy of Shogakukan's Weekly Shonen Sunday. Since each creator has a different publisher, this is their way of splitting the difference.
Oda has spoken publicly about Aoyama, saying in 2021, "I've never met him, but he feels like a comrade in arms. I know how tough getting to 100 volumes is, Aoyama-san! Congrats on 100 volumes of Conan!"
Detective Conan, which is also known as Case Closed, made its debut in 1994, and One Piece started a few years later, in 1997. Both manga series are published in America by VIZ Media. VIZ gave this description for the first volume of Case Closed:
"Precocious high school student Jimmy Kudo uses his keen powers of observation and astute intuition to solve mysteries that have left law enforcement officials baffled. Hot on the trail of a suspect, Jimmy is accosted from behind and fed a strange chemical which physically transforms him into a grade schooler! Taking on the pseudonym Conan Edogawa, he attempts to track down the people who did this to him. But until he finds a cure for his bizarre condition, Jimmy continues to help the police solve their toughest cases."
VIZ gave this description for the first volume of One Piece:
"As a child, Monkey D. Luffy was inspired to become a pirate by listening to the tales of the buccaneer 'Red-Haired' Shanks. But his life changed when Luffy accidentally ate the Gum-Gum Devil Fruit and gained the power to stretch like rubber…at the cost of never being able to swim again! Years later, still vowing to become the king of the pirates, Luffy sets out on his adventure…one guy alone in a rowboat, in search of the legendary 'One Piece,' said to be the greatest treasure in the world…"
Source: ANN
____
Danica Davidson is the author of the bestselling Manga Art for Beginners with artist Melanie Westin, plus its sequel, Manga Art for Everyone, and the first-of-its-kind manga chalk book Chalk Art Manga, both illustrated by professional Japanese mangaka Rena Saiya. Check out her other comics and books at www.danicadavidson.com.