Welcome to Demon School! Iruma-kun Season 3 Announced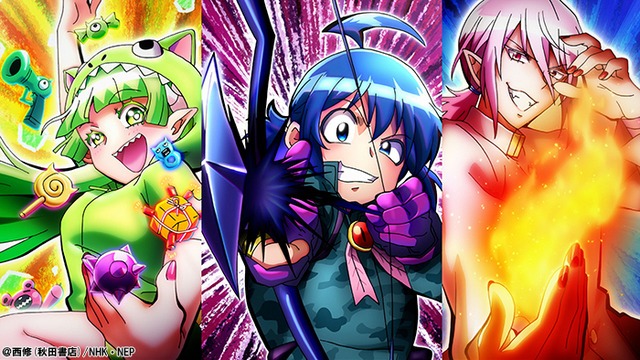 Following up on the debut of the final episode of season 2, Welcome to Demon School! Iruma-kun season 3 has officially been revealed. Based on the fantasy comedy manga by Osamu Nishi, the next season will start with the Babyls Academy students facing the dangerous demon world wilderness to gather ingredients for the harvest festival.
There aren't any further details about Iruma-kun season 3 beyond that, so we'll just have to stay tuned for more as it's announced.
Crunchyroll streamed the first two seasons as they aired and describes the anime like so:
Suzuki Iruma, human, 14, one day finds himself taken against his will into the world of demons. To add to his predicament, his doting owner and self-appointed "Grandpa" is the chair-demon at his new school. In order to survive, Iruma must deal with a haughty student who challenges him to a duel, a girl with adjustment issues, and so many more scary beings! Can this ultimate pacifist dodge the slings and arrows that are flung his way? As he struggles frantically, Iruma's innate kindness begins to win over enemies.
Via Comic Natalie