Watch Idols Play Whack-an-Otaku at School Event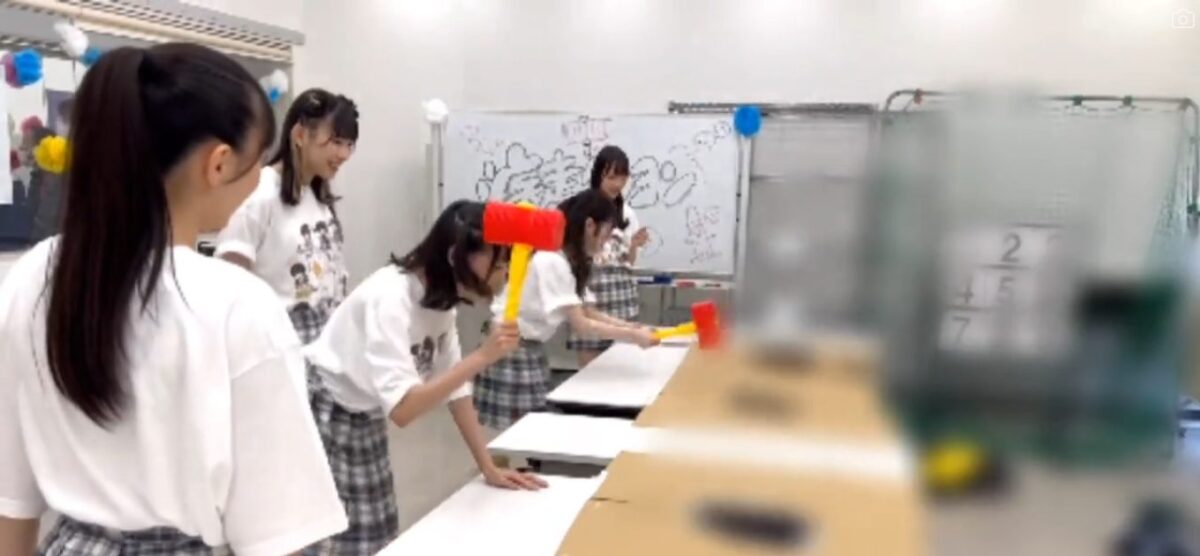 We all know the game whack-a-mole, but now there's a new game called whack-an-otaku. It debuted at the TIF Gakuen Spring School Festival at the Belle Époque fashion school.
The festival is associated with the Tokyo Idol Festival concert series, and the idols involved there were supposed to additionally come up with class projects for the school festival. Previous class projects students have made for their school festivals include haunted houses and cafés. Shisso Crayon, one of the idol groups, came out with whack-an-otaku. Here they are playing it.
https://twitter.com/sooyon__staff/status/1653989274864476161
It's not clear how otaku you have to be to join the game, but otaku interested did have to pay extra money to have people whack their heads with light hammers. In other words, it cost 4,000-yen to get into the TIF Gakuen Spring School Festival, and then it cost an extra 1,000-yen (approximately $7.65) to be an otaku for whacking.
And unlike the traditional whack-a-mole, where there are moles popping out all over and one person going after them, each person participating in whack-an-otaku has a single otaku in front of them. Though as you can see from the video, they made sure to use implements that wouldn't actually hurt someone, and you can hear the people laughing.
SoraNews24 translated some of the online responses.
"They weren't kidding when they said they were doing a whack-an-otaku event."
"Now this is living."
"I wanna get the chance to do this too!"
"They'll cherish those memories forever."
"Insane. I love it."
While SoraNews24 didn't say that all the online responses were positive, it noted that they mostly were digging the event.
When they're not whacking otaku, this is what Shisso Crayon looks like.
Will the whack-an-otaku game catch on at future school events? Only time will tell.
Source: SoraNews24
____
Danica Davidson is the author of the bestselling Manga Art for Beginners with artist Melanie Westin, plus its sequel, Manga Art for Everyone, and the first-of-its-kind manga chalk book Chalk Art Manga, both illustrated by professional Japanese mangaka Rena Saiya. Check out her other comics and books at www.danicadavidson.com.