Voice Actor Bob Bergen Reminisces Ahead of Lupin's Theatrical Return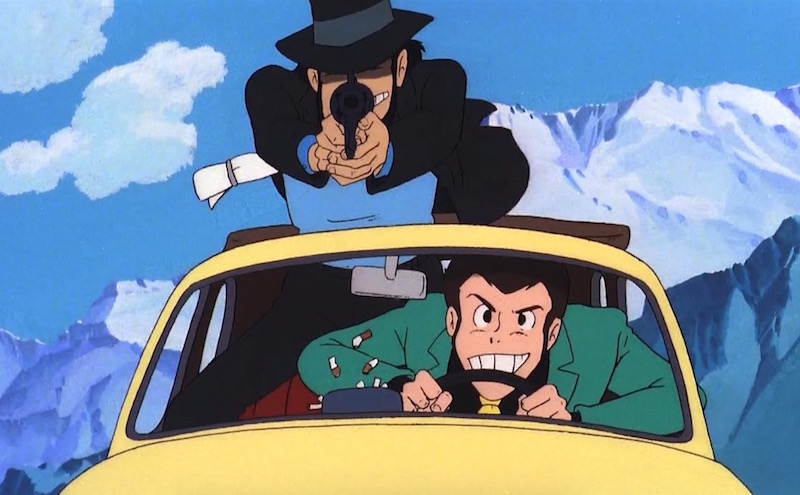 Before Spirited Away, before Princess Mononoke, before Ponyo, Hayao Miyazaki co-wrote and directed the 1979 film Lupin III: The Castle of Cagliostro. Decades later, the film is still an anime classic, and next month it will be playing in special theaters on September 14 and 19, thanks to Fathom Events.
The theatrical release gave actor Bob Bergen, the voice of "Wolf" in the 1992 English dub, a chance to reminisce.
Odds are you've heard Bergen's voice. Besides Lupin III: The Castle of Cagliostro, he was No-Face in Spirited Away, Kai and Masaru in the 1989 dub of Akira, has been in movies like Tangled, The Emperor's New Groove and Wall-E, and currently does the voices of Tweety Bird and Porky Pig.
But despite being in all these big movies and voicing some household name characters, it was apparently Lupin III that rewarded him his biggest fanbase. 
Bergen was a newbie to Lupin when he was hired. 
"I told Carl [Macek, the dub producer]– hey this film is actually good! It has a great story, rich characters, great dialogue and smart action, married to a lot of comedic bits and pieces. I think it's more of a comedy than a drama," he said. "Good story telling is good story telling," he went on. "The film largely influenced Pixar's John Lasseter, and his characters in Toy Story. With The Castle of Cagliostro you have good storytelling combined with animation."
And he thinks people ought to check it out this opportunity. "It's not dated," he said. "It's not the kind of film that can be dated. So, it's an opportunity to expose the audience to something new or fans of the film who have only seen it on TV."