Japanese Retailer Releases "Pillow Panties"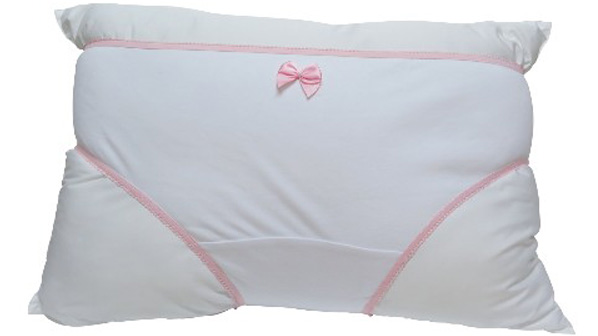 Just when you thought things couldn't get much weirder than hug pillows: Japanese variety goods retailer Village Vanguard has entered the "specialty" sleep market with these pillow-covering panties.
The pillow cover, which retails for ¥2,376 (about $22) is pretty much as-described: it's a pair of panties big enough to fit around a standard-size pillow.
The copywriter tasked with promoting this pillow-covering underwear had a field day. The description states that the user's neck will lie on the area of the panties that touch the most, uh, sensitive regions, meaning that just like real panties, these pillow versions will eventually reach that perfect "used" state.
Now, before we go all "weird Japan," keep in mind Village Vanguard is a kind of hipster hangout known for its tongue-in-cheek joke items.
Still, I think it's safe to say this item has Japan's reputation for weirdness covered.
Source: ANN