Violet Evergarden Anime Film Teases January 10, 2020 Premiere
Fans of Kyoto Animation's take on Kana Akatsuki's Violet Evergarden series of fantasy light novels are in for a treat early next year. The adaptation's official website went live with a teaser and key visual for Violet Evergarden the Movie, which is now set to premiere in Japan on January 10, 2020.
Prior to that, a spinoff film called Violet Evergarden: Gaiden – Eien to Jidou Shuki Ningyou – (Eternity and Auto Memory Doll) will have a limited two-week run from September 6 to September 19. Haruka Fujita (Sound! Euphonium) is directing the side project.
Violet Evergarden the Movie visual: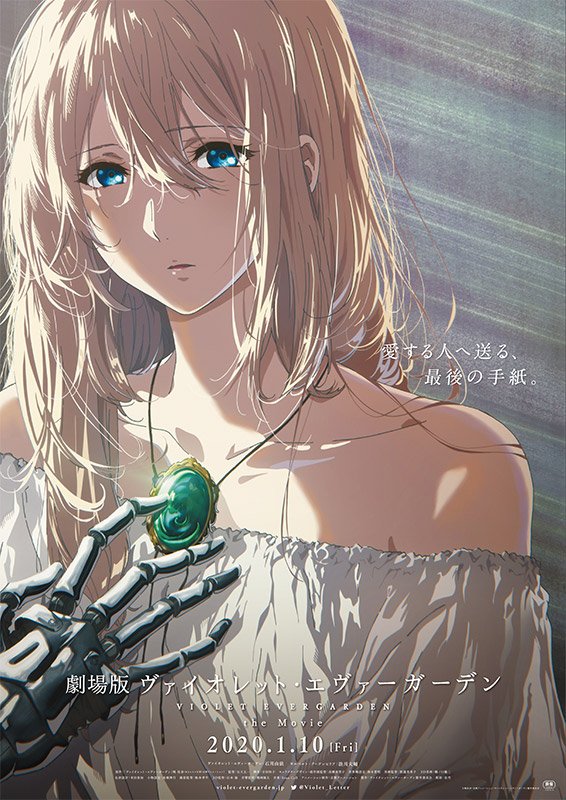 Teaser: 
Via Crunchyroll