Toriko Manga Comes to an End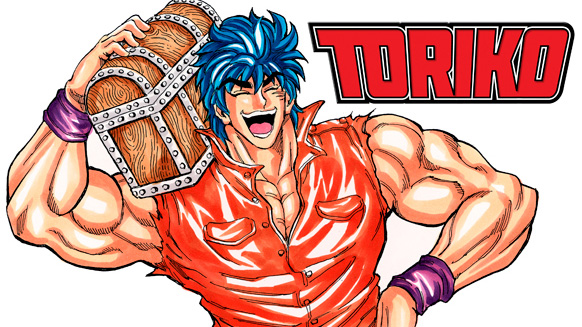 Toriko, the shonen manga about a man on the hunt for the ultimate in rare, diverse foods, has come to an end. The final chapter of the manga, which began in 2008, went on sale in today's Weekly Shonen Jump.
Toriko, which spans 43 volumes written over eight years, was written and illustrated by Mitsutoshi Shimabukuro, who first found success in Jump with Seikimatsu Leader den Takeshi! from 1997 to 2002.
It's the story of Toriko, a Gourmet Hunter, and his friend chef Komatsu, who are on a quest to create the ultimate full-course meal. The manga was adapted into several short anime films and a series, animated by Ufotable, that ran from 2011 to 2014.
Shimabukuro may take a break from serialized manga for a while, but it's been announced he will have a one-shot gag manga appearing in May's Saikyo Jump.
Were you a Toriko fan? How do you feel about the manga coming to an end?
Source: Natalie