Tomo-chan Is a Girl! Anime Reveals Opening Theme Artist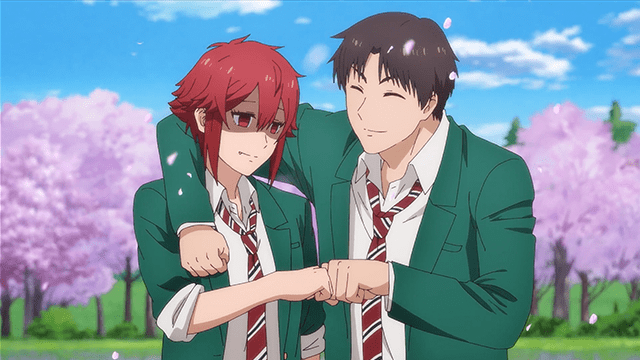 Fumita Yanagida's Tomo-chan Is a Girl! manga is coming to life on the small screen in a TV anime adaptation in January, and we now know who will open it up. The opening theme, "Kurae! Telepathy," will be performed by J-pop artist Maharajan, who will make his anime debut with the song. 
The Tomo-chan Is a Girl! anime—which is directed by Hitoshi Nanba (Golden Kamuy), assistant directed by Noriki Hashimoto (Heroines Run the Show), written by Megumi Shimizu (My Next Life as a Villainess) and produced at Lay-duce—will stream on Crunchyroll as it airs.
Synopsis:
A youthful romantic comedy between a boyish girl and her dense childhood friend. Loved by fans all over the world, this series is now being made into an anime! Ever since the manga for "Tomo-chan Is A Girl!" started on Twitter in 2015, this awkward yet straightforward romance between the boyish protagonist and her childhood friend became loved by readers. The series concluded in 2019. It won 1st place for the Web Manga category in the 2nd Annual NEXT MANGA AWARDS. 
Not only is it extremely popular among fans in Japan, but the series also has many passionate fans overseas, which led to this long-awaited anime adaptation! Boyish high school girl Tomo Aizawa (Tomo-chan) wants her childhood friend Junichiro Kubota to see her as an actual girl, but every attempt ends up in vain. Will Junichiro ever realize Tomo's romantic feelings towards him?! In 2023, Tomo-chan and her very unique friends will charm the world with this youthful romcom!
Via Crunchyroll News