Tokyo International Film Festival to Showcase First Gundam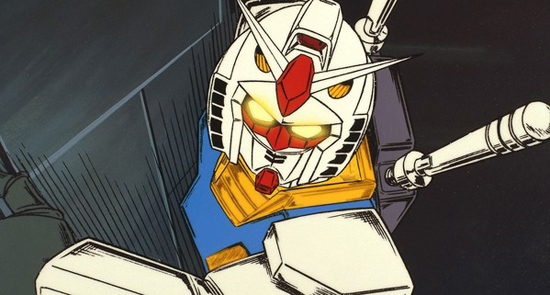 You may recall that last year the Tokyo International Film Festival hosted a retrospective of works by Evangelion director Hideaki Anno (check out our coverage here).
The program was a hit, apparently, because this year the festival is doubling down on the anime thing. This time around, they'll feature the original Mobile Suit Gundam, which premiered on Japanese TV over 35 years ago.
Specifically, the festival will showcase "a few dozen works of TV series episodes, other films released in theaters, and shorts that have very rarely appeared on the big screen," as well as the first film in the Gundam trilogy, the films assembled from the original TV series.
In addition to screenings, TIFF will hold special Gundam-related events, and "the franchise's creators–ranging from those in its early days to those of its latest installments–will appear on stage."
For more information, check out the official press release.
Source: TIFF
---
Related Stories:

– Hideaki Anno Discusses His Early Works
– Parasyte (Part 1) Film Review
– World Cosplay Summit at Tokyo Film Festival Photos
– Anime Returns to Tokyo Film Fest (2013)
– Tokyo International Film Festival 2012 report