Tokyo Gallery Hosts Akira Creator Exhibition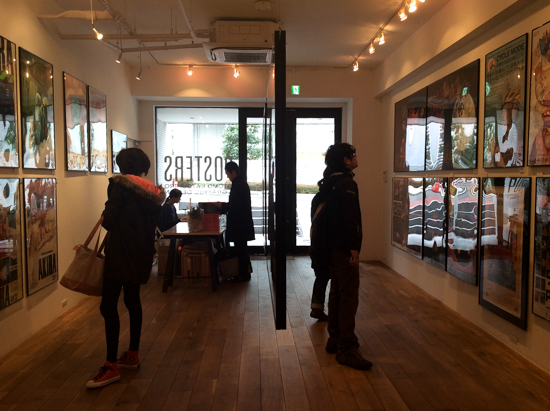 Last week, AL, a gallery in the hip Daikanyama neighborhood of Tokyo, hosted an exhibition of posters illustrated by Katsuhiro Otomo, creator of Akira and Short Peace.
Though best known for his manga and anime, Otomo has also done lots of work over the years in the realm of graphic design, illustrating posters, magazine covers and album covers. The exhibition connected both pieces of Otomo's career, displaying posters for Akira, Memories, Steamboy and Short Peace as well as his advertising work.
It was a small but interesting show, tied in with a new book called Posters: Otomo Katsuhiro x Graphic Design, a 176-page collection of Otomo posters. Thankfully for those who couldn't attend, we were able to take some photos. Enjoy.