Three Reasons Sherlockians Will Love Moriarty the Patriot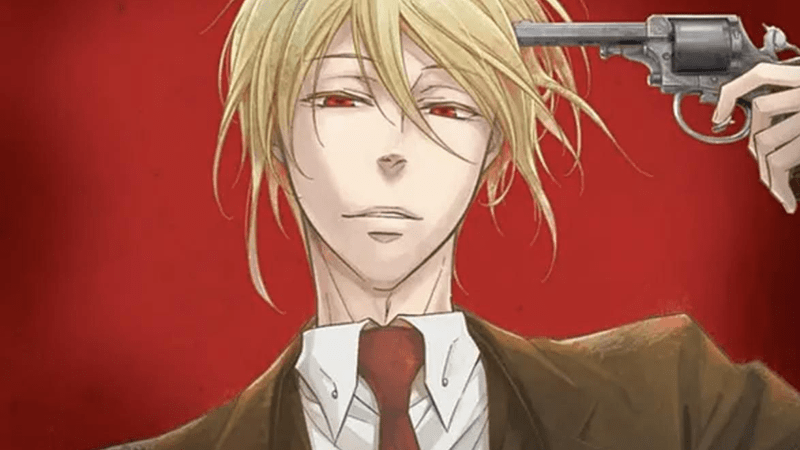 It feels like the Sherlock Holmes canon has been reimagined in pretty much every way possible. It's been modernized, retold with animals, set in Kabukicho… and then there was that one time with the robot dinosaurs. The point is, it feels like the canon has been stretched in every possible direction. But stepping up to throw its hat into that ring is Moriarty the Patriot.
The series that reimagines the youth of Holmes's eternal enemy. In particular, it gives some pretty solid reasoning behind his choice to be a criminal consultant. It's definitely a loose take on the canon, but there are a few things long-time fans will appreciate seeing:
All three Moriarty brothers are present.
Readers may know that Professor James Moriarty is not the only one with his last name… or his first name! Depending on where you look, there are either two or three Moriarty brothers, each named James. And, at least somewhat, that carries over in Moriarty the Patriot.
The brothers are actually named Albert, Louis, and William (the last of whom will become the criminal mastermind we all know). But all three share a middle name: a nod to Arthur Conan Doyle's names for the two (or three) brothers.
Speaking of inconsistent sibling numbers, there's actually a fourth brother floating around… but you'll have to read the manga to see what that's about.
Moran and Porlock are in play.
Doyle's Sherlock Holmes stories are full of characters. Some stick around, some come and go, some get forgotten for years at a time. But if you keep track of them, you'll be glad to know that Moriarty's associates are there… and you don't have to wait long to meet them!
As early as Volume 1 of the manga, the professor's right-hand man Moran is assisting him. Petty criminal Fred Porlock even shows up in a significant capacity. They're right at home in the world of manga, too: the former is smug and spiky-haired, the latter quiet and willowy. They're indispensable in the third chapter of the manga, and stick around going forward.
It's a believable origin story.
Expanding on the Sherlock Holmes canon is always a bit risky. There's lots of room for interpretation, but it could go awry if you're not careful. So, is Moriarty the Patriot the absolute origin story of the legendary criminal? That's up to whoever reads it — but the pieces all fit together, and even leave some mysteries still intact.
For example, Moriarty the Patriot never attempts to explain how or why our protagonist got as brilliant as he is. That's a truth of the story before it even begins. All we know is what he does with that knowledge. We also know that he was not originally of the noble class: he and his brother Louis were adopted into a wealthy family, but treated as lower-class citizens nonetheless.
The Moriarty brothers do indeed plot and carry out perfect crimes: murders, arson, and more. But each is connected to an injustice perpetrated against the lower class by the upper class. Does that make the crimes excusable? Will it make Moriarty's later actions excusable when he goes toe-to-toe with the world's greatest detective? Again… that's up to the reader.
Volume 1 of Moriarty the Patriot hits the ground running, never shy about its theme or intent. While it does play fast and loose with the Holmes canon, it's in good company there: most modern stories do. Whether you're approaching it as a Sherlock Holmes fan or a mystery fan, it still offers up engaging stories. Except instead of reading on to discover who committed the latest crime, you're reading on to find out what exactly the brothers James Moriarty will do — and why.