More Moriarty the Patriot Anime on the Way in 2-Episode OVA
If you can't get enough of the Moriarty the Patriot anime—which adapts the manga by Ryosuke Takeuchi and Hikaru Miyoshi—there are at least two more episodes in the works. Following up on the second half of the 24-episode TV anime that kicked off back in April with episode 12, the series now has a two-episode OVA on the way with an original story.
Those who pick up the eighth Blu-ray volume in Japan will get an early entry form for tickets to check out the advance screening of the Moriarty the Patriot OVA, which is currently planned for March 5, 2022 at Tokyo's Nakano Sun Plaza. Volume eight ships on October 27.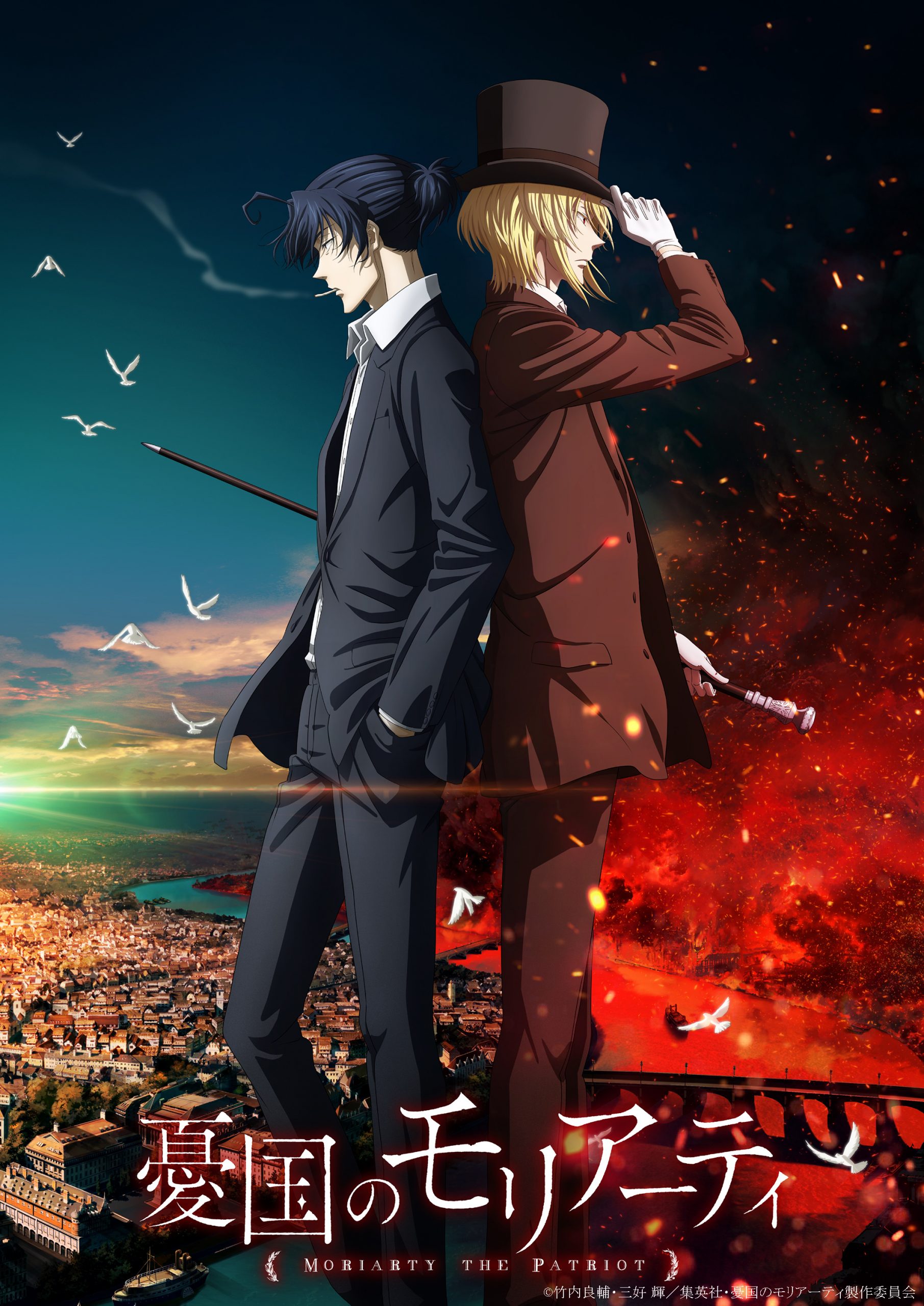 Funimation streamed the anime as it aired in Japan and describes it:
In the late 19th century, the British Empire nobility reigns while its working class suffers at their hands. Sympathetic to their plight, William James Moriarty wants to topple it all. Frustrated by the systemic inequity, Moriarty strategizes to fix the entire nation. Not even consulting detective Sherlock Holmes can stand in his way. It's time for crime to revolutionize the world!