Survey Asks Which Ghibli Heroine You Find Most Relatable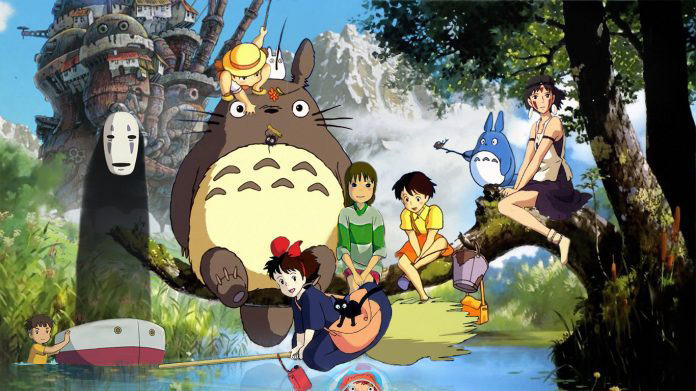 Studio Ghibli's movies are widely popular in Japan and abroad, and this leads to multiple surveys, like people's favorite Ghibli heroine or favorite Ghibli movie. A recent survey put on by the company 1Screen asked people in their teens through their sixties which Ghibli heroine they find the most relatable.
In other words, it doesn't have to be your favorite anime, but one who reminds you of yourself the most.
There was a tie in eleventh place, with Naoko (The Wind Rises) and Umi (Up on Poppy Hill) both getting the same amount of votes. Then here is the top ten:
10. Marnie (When Marnie Was There)
9. Haru (The Cat Returns)
7. Sheeta (Castle in the Sky) and Arrietty (The Secret World of Arrietty) — another tie!
6. San (Princess Mononoke)
5. Sophie (Howl's Moving Castle)
4. Shizuku Tsukishima (Whisper of the Heart)
3. Chihiro (Spirited Away)
2. Kiki (Kiki's Delivery Service)
Drum roll, please . . .
1. Satsuki (My Neighbor Totoro)
The survey additionally welcomed people to say why they picked who they did.
"I really related to seeing her strike out on her own, struggling to work hard and make a living for herself," one person said about Satsuki. "I remember thinking that I'd also believe I'd lost all my worth if I lost my ability to fly."
A person who voted for Chihiro remarked, "I've thought that Chihiro had a lot in common with me—a lanky, fraidy-cat beanpole of a kid—ever since I first saw her in the movie theater on opening day. I really admire how she gained a dignified strength through her adventure, and practically became a different person."
And someone who feels close to Kiki commented, "I felt like the way she persevered through her first time out in the city, her first job, her first encounters with people, and how she strove to do her best even while getting her feelings hurt resonated a lot with my own life."
Which Studio Ghibli heroine do you think is the most like you?
Source: SoraNews24
____
Danica Davidson is the author of the bestselling Manga Art for Beginners with artist Melanie Westin, and its sequel, Manga Art for Intermediates, with professional Japanese mangaka Rena Saiya. Check out her other comics and books at www.danicadavidson.com.