These Short Anime Tell Their Stories in Two Episodes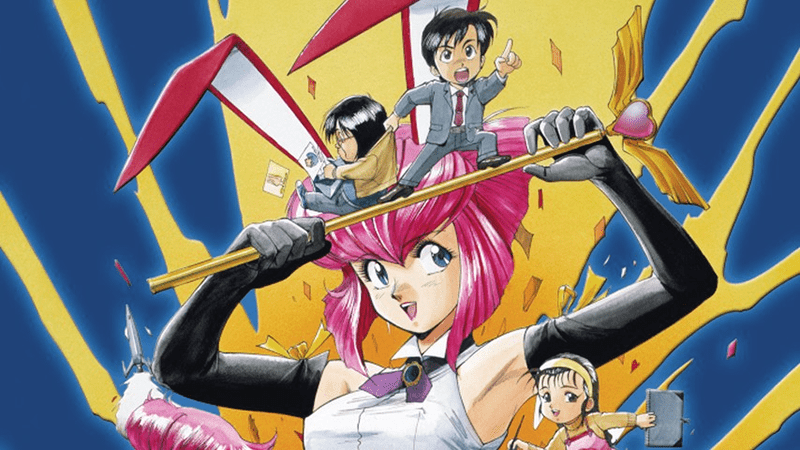 Looking for a short anime to marathon in an afternoon? How does two episodes work for you?
This trio of OVAs tell their respective stories over a pair of installments, meaning you can watch one (or all three!) in a day. They're also all pretty lighthearted, in case you're in need of a pick-me-up right about now. Let's jump right in — we have plenty of time!
The Special Duty Combat Unit Shinesman
Do you like super sentai? How about business-themed Power Rangers? If that elevator pitch sounds weirdly fascinating…well, you're right. The 1996 short anime The Special Duty Combat Unit Shinesman is a double dose of sentai humor and action, mixed with office antics.
In the world of Shinesman, intergalactic battles are a matter of big business. Alien invaders control a major company, which itself looks to buy out and control the marketing on popular series Greatman. Fighting back are the Shinesman, a team of real costumed heroes with tie-clip bombs and (largely) strange color choices. What stands out most about the series, though, is the dub: self-aware and littered with references, but still actually accurate to the series. You'll find yourself quoting it obsessively after one watch.
Dragon Half
This short anime was almost longer — four episodes rather than two. Sadly, fans at the time lost interest. But we still have what does exist to enjoy. And that includes veteran voice actress Kotono Mitsuishi as a dragon/human hybrid in love with a singer named Dick Saucer.
Dragon Half, based on Ryuusuke Mita's sword-and-sorcery manga, is a story of star-crossed lovers: a half-dragon and a dragon slayer. To win Dick Saucer's love, our heroine Mink searches out a potion that will render her fully human. We may not see the story reach completion in anime form, but we do get to hear her sing about omelets to the tune of Beethoven's 7th Symphony, Movement 4.
Otaku no Video
But for a short anime that packs a punch, Otaku no Video has the biggest return on investment. The two-part OVA from Gainax is a fictionalized account of the studio's inception, with a special focus on the life of an "otaku" (derogatory) in 1980s Japan. Choosing to become "Otakings" rather than be mocked, our two leads set out to forge a path for themselves in the world of anime.
The show also contains live-action mockumentary segments purporting to blow the lid off real otaku life. How accurate these clips are is up to you to decide. In fairness, though, we've seen ourselves in them a bit.
Will you be starting any of these short anime this week? Which ones would you suggest?