The Titan's Bride Boys' Love Anime's English Dub Trailer Revealed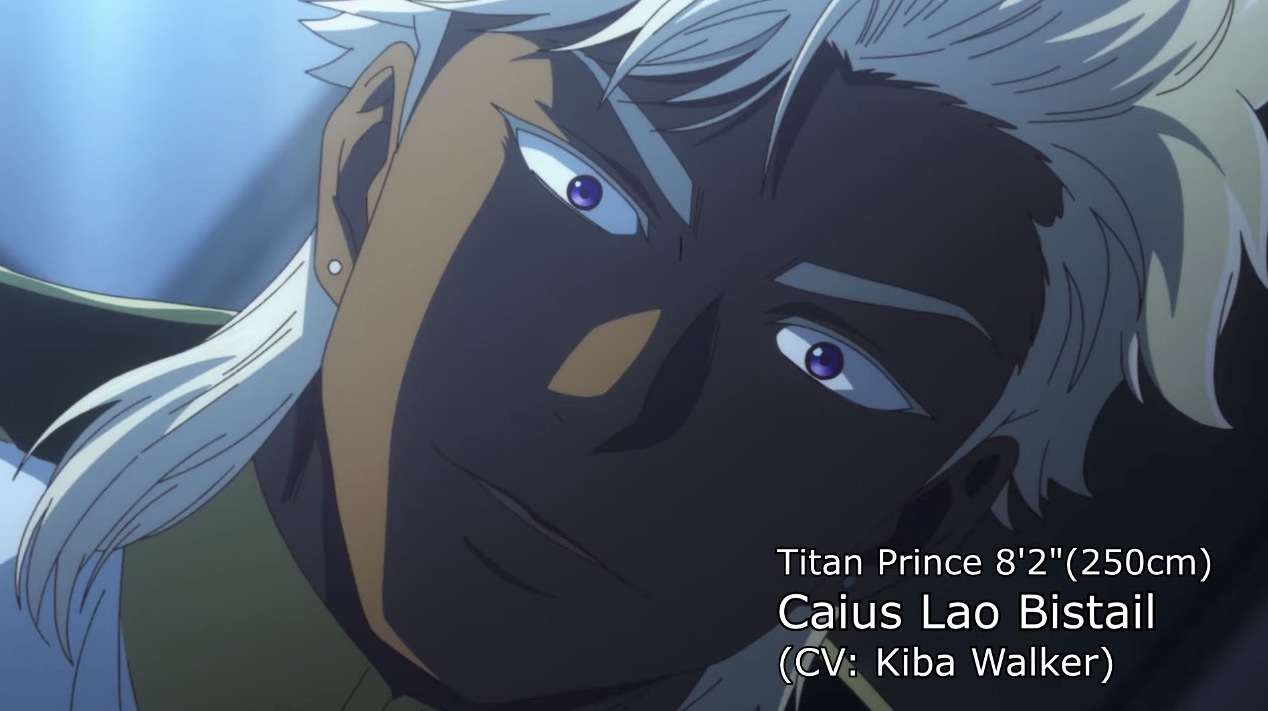 Ascendant Animation debuted the official English dub trailer for The Titan's Bride, the series of boys' love anime shorts based on the manga by ITKZ. In addition to dubbed footage, the trailer includes the premiere of the English version of the "Those Who Shout Love at the Center of the World" theme song, featuring performances by lead VAs Kiba Walker and Edward Mendoza, with Tatsuya Kobayashi composing the song.
Check out the preview below, and read on for the full English dub cast.
Here's who's playing who in the dub:
Edward A. Mendoza as Koichi Mizuki
Kiba Walker as Caius Lao Bistail
Angela Tran as Medina Nall Rosas
Kdin Jenzen as Baro Barrows
Patrick M. Seymour as Beri Berinal
Brittany Lauda as Kyouko
Steve Warky Nunez as Oracle
Lisa Ortiz as Mistress
Cole Feuchter as Koichi's Uncle
Kai Jordan as Young Baro
Marissa Lenti as Baro's Mother
Kristen McGuire as Koichi's Mom
Carlton Mercer as Male Basketball Player 1A
Darrel Delfin as Male Basketball Player 1B
Chris Pavon as Male Basketball Player 1C
Dominique Dinh as Male Basketball Rival 1A
Cole Feuchter as Male Basketball Rival 1B
Shane Elterman as Male Basketball Rival 1C
Nevan Scheluter as Male Basketball Rival 1D
Cyrus Rodas as Male Basketball Rival 1E
Michaela Laws as Female Manager 1A
Ryan Do as Benched Player 1A
Bryson Baugus as Benched Player 1B
Steve Warky Nunez as Benched Player 1C
Kiba Walker as Benched Player 1D
Cyrus Rodas as Male Titan 3A
Danielle McRae as Female Titan 3A
Cory Phillips as Male Titan Attendant 4A
Kai Jordan as Male Titan 4A
Darrel Delfin as Male Titan 4B
Ryan Do as Male Titan 4C
Steve Warky Nunez as Male Titan 4D
Maddie Matsumoto as Female Titan 4A
Tiana Camacho as Female Titan 4B
Morgan Berry as Beast Child 5A
Marissa Lenti as Beast Child 5B
Brittany Lauda as Beast Child 5C
Kevin Couto as Beastman 7A
Sean Chiplock as Beastman 7B
Reece Bridger as Beastman 7C
Ryan Hoyle as Beastman 7D
Ryan Do as Beastman 7E
Steve Warky Nunez as Beastman 7F
Nevan Scheluter as Beastman 7G
Elwin G. Williams III as Beastman 7H