The Shonen Jump theme park is real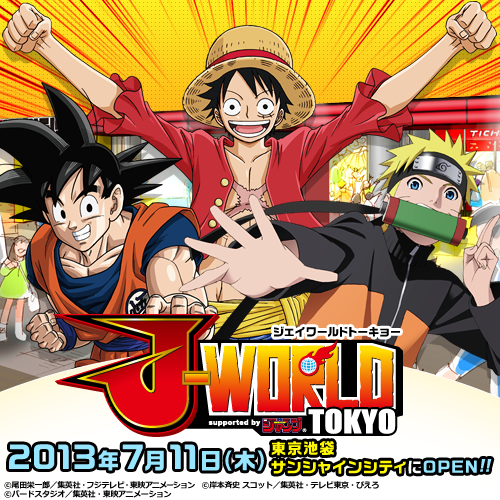 Ever wanted to throw a kamehameha right next to the real, live, actual Goku (Son Gokuu in international territories)? I bet you're just dying to ride in a got dang boat with One Piece's Monkey D. Luffy, future King of Pirates? And if someone were to suggest the mere concept of getting lost in some kind of Naruto-inspired labyrinth with Naruto himself?
Well, pack your bags, because these are all attractions at J-World, the world's first Shonen Jump-inspired indoor theme park.
Scheduled to open July 11 on the third floor of the World Import Mart building in Tokyo's Ikebukuro district, J-World showcases Shonen Jump's super-popular manga properties in a series of interactive attractions. Gintama! Hunter x Hunter! Toriko! And of course, Dragon Ball, Naruto, and Biggest Thing in Japan One Piece.
"Soldier Dock Adventure" sounds like the Shonen Jump take on Disney's "It's a Small World" and "Pirates of the Caribbean" attractions, with visitors riding boats through the world of One Piece.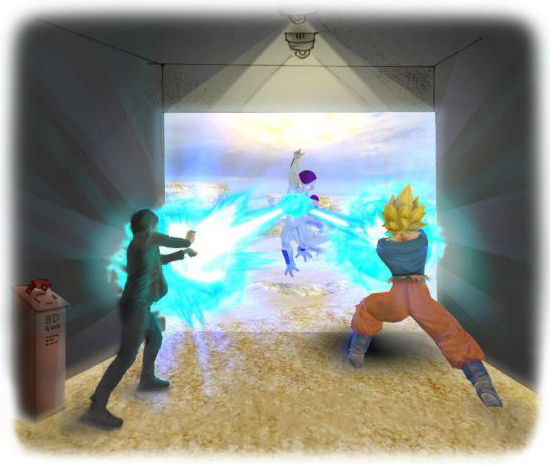 Dragon Ball will have two attractions, including one called "Find the Dragon Balls!" that will have visitors searching a replica town for the series' wish-granting Macguffins. Another attraction titled "Unleash the Kamehamaha!" will allow you to stand in a "3D-recreation chamber" and fire off giant laser beams with your hands. Finally!
Besides the main attractions, there will also be a "Hero's Arena" section where you'll be able to partake of (yet-unannounced) exhibitions, alongside sticker booths and various other mini-attractions.
There's also a food court, but there's not enough information about it for me to comment on. As long as it measures up to KFC's Dragon Ball promotion, right?
Source: animeanime.jp
This story originally ran in the 5/28/13 issue of the Otaku USA e-News
e-mail newsletter. If you're not on the mailing list, then you're reading it late!
Click here to join.
---
Related Stories:

– One Piece Theme Park Heads to Tokyo Tower
– "Gundam Front Tokyo" Theme Park Opening in April
– Shonen Jump's J-World Theme Park: Hands On
– Life-size walking Gundam planned
– One Piece Theme Park Attraction Opening in March