Otaku USA e-News turns one
Whoa. You read that right: our little biweekly e-mail newsletter just turned one year old.
I'd give myself a pat on the back here in Tokyo, readers, but it's the middle of August and that'd just cause my shirt to stick. Seriously, the weather here is awful.
And it was just as awful last summer when we started this sucker with our review of Wolf Children and a visit to a tribute to late director Satoshi Kon – who, incidentally, makes an appearance in this week's issue too.
Since then, we've brought you a lot more reviews of new anime films way before the other guys. Of the films released in the past year, Evangelion 3.0 definitely takes the cake for the most shocking – intense internet battles continue to be waged about what it all means to this day. Hal, a film released with little in the way of fanfare, was a pleasant surprise. It's no surprise, on the other hand, that the hands-down best film released in the past twelve months was Hayao Miyazaki's latest.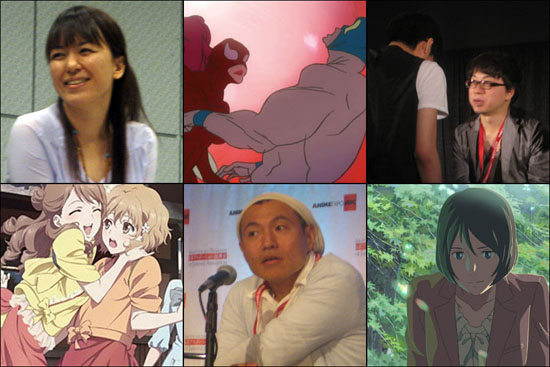 We've hit the pavement and been to some cool places over the past year, too, including the I-still-can't-believe-it-exists Robot Restaurant, a recent trip to the biggest anime shop in Japan, Animate Ikebukuro and Nakano Broadway, perhaps the coolest, weirdest mall in the world.
I could go on, but I'd rather hear from you: what's been your favorite stuff so far? What do you want to see more of? Comment away – we're listening!
This story originally ran in the 8/23/13 issue of the Otaku USA e-News
e-mail newsletter. If you're not on the mailing list, then you're reading it late!
Click here to join.