The Iceblade Sorcerer Shall Rule the World Anime Reveals Ending Theme, More Cast
More details have arrived for The Iceblade Sorcerer Shall Rule the World, the upcoming anime adaptation of Nana Mikoshiba's light novel series, including the ending theme and more cast members. The episodes will close out with Maaya Uchida's "Loudhaler" ending theme when the show premieres in January.
Here's an ending theme promo:
In addition to the previously announced cast members—including Junya Enoki as Ray White, Iori Saeki as Amelia Rose and Nana Harumura as Elisa Griffith—the series will star:
Azumi Waki as Rebecca Bradley: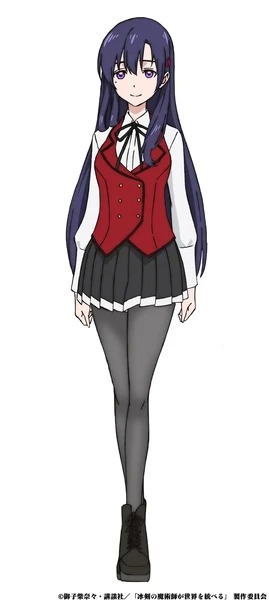 Kaede Hondo as Clarisse Cleveland:
Akira Sekine as Ariane Olgren: 
Atsumi Tanezaki as Lydia Ainsworth:
Nanako Mori as Abby Garnet:
Maaya Uchida as Carol Caroline:
Yuichiro Umehara as Evi Armstrong:
Previously announced staff members include director, series composition writer and sound director Masahiro Takata, as well as character designer Makoto Shimojima, art director Ayumi Kojima (Studio Recess) and composers Tasuhiko Saiki and Natsumi Tabuchi. Animation production goes to Cloud Hearts. 
Crunchyroll announced plans to simulcast the series as it airs, and the manga adaptation is currently available via Kodansha USA, which sums it up below.
The Iceblade Sorcerer is hailed as the most powerful sorcerer in the world. The one who inherited this title, Ray White, struggles to deal with his own immense power. After fighting in the Far East War, his last accomplishment, he vanished from the battlefield along with a deeply scarred psyche. Three years have passed since then, and Ray has enrolled at the Arnold Academy of Magic, a school attended by elite sorcerers from around the world. 
Ray is the first "Ordinary" to attend this academy since it was founded, so he's greeted by looks of scorn and contempt from its noble-born students. And now, he and the priceless friends he has found there are about to become entangled in multiple schemes. So begins the story of the most powerful sorcerer's school life filled with both friendship and hardship.