The Angel Next Door Spoils Me Rotten Anime Splashes Around in Summer Visual
Last month saw The Angel Next Door Spoils Me Rotten anime celebrating Tanabata with a special themed visual, and now the upcoming adaptation is back for more seasonal fun. This one is all about summertime activities, as Mahiru splashes around at the beach ahead of the series' 2023 premiere plans.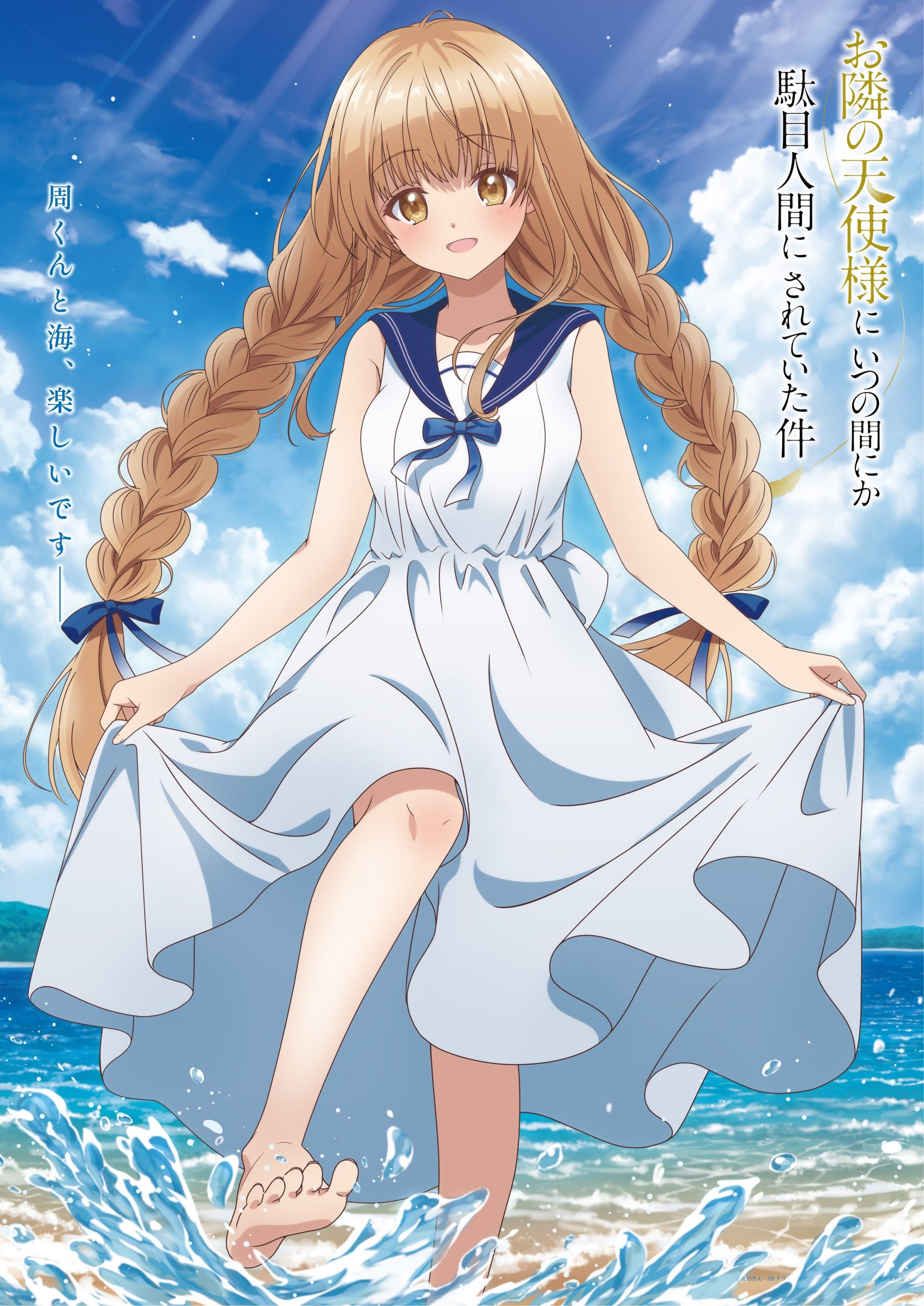 There's even a promo video for the visual featuring Mahiru VA Manaka Iwami:
The Angel Next Door Spoils Me Rotten is currently set to premiere sometime in 2023. Kenichi Imaizumi (Brynhildr in the Darkness) is directing the anime, which was announced back in January, with Keiichiro Ochi (The Quintessential Quintuplets) on scripts, Takayuki Noguchi (Queen's Blade: Rebellion) on character designs, and Moe Hyuga (Steins;Gate 0) composing music for the project No.9 production.
Cast members include Taito Ban as Amane Fujimiya, Manaka Iwami as Mahiru Shiina, Taku Yashiro as Itsuki Akasawa, and Haruka Shiraishi as Chitose Shirakawa.
Yen Press publishes the series in English and sums up the story:
Amane lives alone in an apartment, and the most beautiful girl in school, Mahiru, lives just next door. They've almost never spoken—until the day he sees her in distress on a rainy day and lends her his umbrella. To return the favor, she offers him help around the house, and a relationship slowly begins to blossom as the distance between them closes…
Via Crunchyroll News