Summer Anime 91 Days: Godfather Meets Gangsta?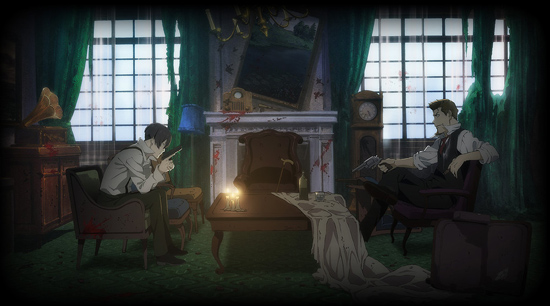 An anime about the mafia set in prohibition-era America with scripts from the writer of ERASED?
Call us intrigued.
91 Days is a tale of mobsters and vengeance animated by Shuka (Durarara!! x2) and directed by Hiro Kaburaki (Kimi ni Todoke). Scripts will be supervised by ERASED's Taku Kishimoto.
Yesterday the first trailer and visual for the show, which debuts this July, were revealed, and are definitely giving us a Godfather-meets-Gangsta vibe.
The plot centers around Avillo (visual left), a man seeking revenge for his dead family, and Nero (right), a man destined to become a mafia boss.
We're always happy to see anime with atypical settings (no offense, Japanese high schools, but you're a bit old hat), so we'll definitely be keeping an eye on 91 Days as the summer season approaches.
Source: ANN