Studio Ghibli Exhibition Opens in Hong Kong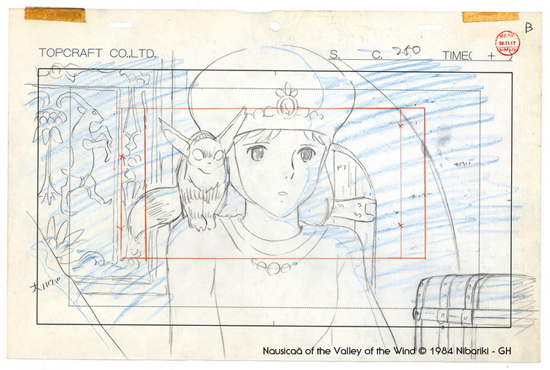 Studio Ghibli, the anime creators even non-anime fans know and love, are the subject of a new exhibition in Hong Kong.
Spanning the long history of the studio behind Spirited Away and Grave of the Fireflies and its founders Hayao Miyazaki and Isao Takahata, the exhibition features over 1,300 layouts from dozens of the studios full-length and short films.
Promoting the exhibition, Ghibli producer Kazuyoshi Tanaka spilled the beans on the work habits and personalities of the two co-founders, who, despite a decades-long working relationship, are apparently very different people.
Takahata is known for this uncompromising attitude even in the face of deadlines, Tanaka told the South China Morning Post's Amy Nip. "Even Miyazaki is scared of him."
On the other hand, Takahata's also known for a "freer lifestyle," says Tanaka about the 78-year old director of Princess Kaguya, who reportedly wanders off for hours at a time while deep in thought. In comparison, Miyazaki works on a very fixed schedule.
Decades of working on a rigid schedule might explain why even in retirement, Miyazaki is hard at work on a samurai manga. Conversely, Takahata's lifestyle might explain the 15 year gap between his two most recent films, My Neighbors the Yamadas and Princess Kaguya.
There are a lot more interesting details in the original article, so be sure to check it out. And yes, we're Otaku USA, not Otaku Hong Kong, but if we have any readers over there, let us know how you liked the exhibition.
Source: South China Morning Post