Step on the Road to Redemption With Chivalry of a Failed Knight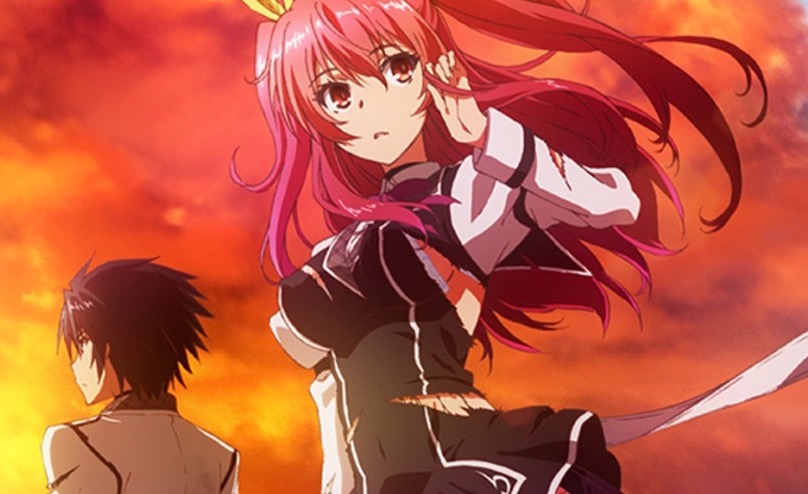 Featured Spotlight: 

Just because everyone calls you a failure doesn't mean you have to live up to the moniker. Ikki Kurogane may not be the best Blazer at Hagun Academy, but he might just have a shot at redemption in Chivalry of a Failed Knight,

on June 13.
Alright, so it's a bit of an understatement to simply call Ikki a "failure," especially when his lackluster performance in the magical powers department has his classmates referring to him as the "Worst One." Ouch. That nickname may sting at the moment, but things are about to change for Ikki with the introduction of an incredible Rank-A Blazer, Princess Stella Vermillion.
Blazers have the ability to materialize "Devices," which are weapons manifested from their very souls. The Crimson Princess is at the head of the class in that department, and her appearance at Hagun Academy ends up being a great opportunity for Ikki. Stella challenges him to a duel in which the loser must obey the winner for the rest of their life, and, well, the results are sure to shock everyone at the school and beyond.
Based on the series of light novels written by Riku Misora, with illustrations by Won, Chivalry of a Failed Knight features Jin Tamamura (episodes of Non Non Biyori and JoJo's Bizarre Adventure) as series director and Shin Oonuma (WATAMOTE, Baka and Test) as director. Shogo Yasukawa (Terraformars, Food Wars!) handles series composition, and Sei Komatsubara adapts the original character designs for the Nexus and SILVER LINK production. This is one partnership you have to see to believe, so pre-order your copy of the

today.
** This article was sponsored by

**