Spy Classroom Sneaks in With New Promo and Debut Date
A January 5 premiere date has been locked in for the Spy Classroom TV anime, which adapts the light novel series written by Takemachi and illustrated by Tomari. A new trailer arrived along with the announcement, so check that and a brand new visual out below.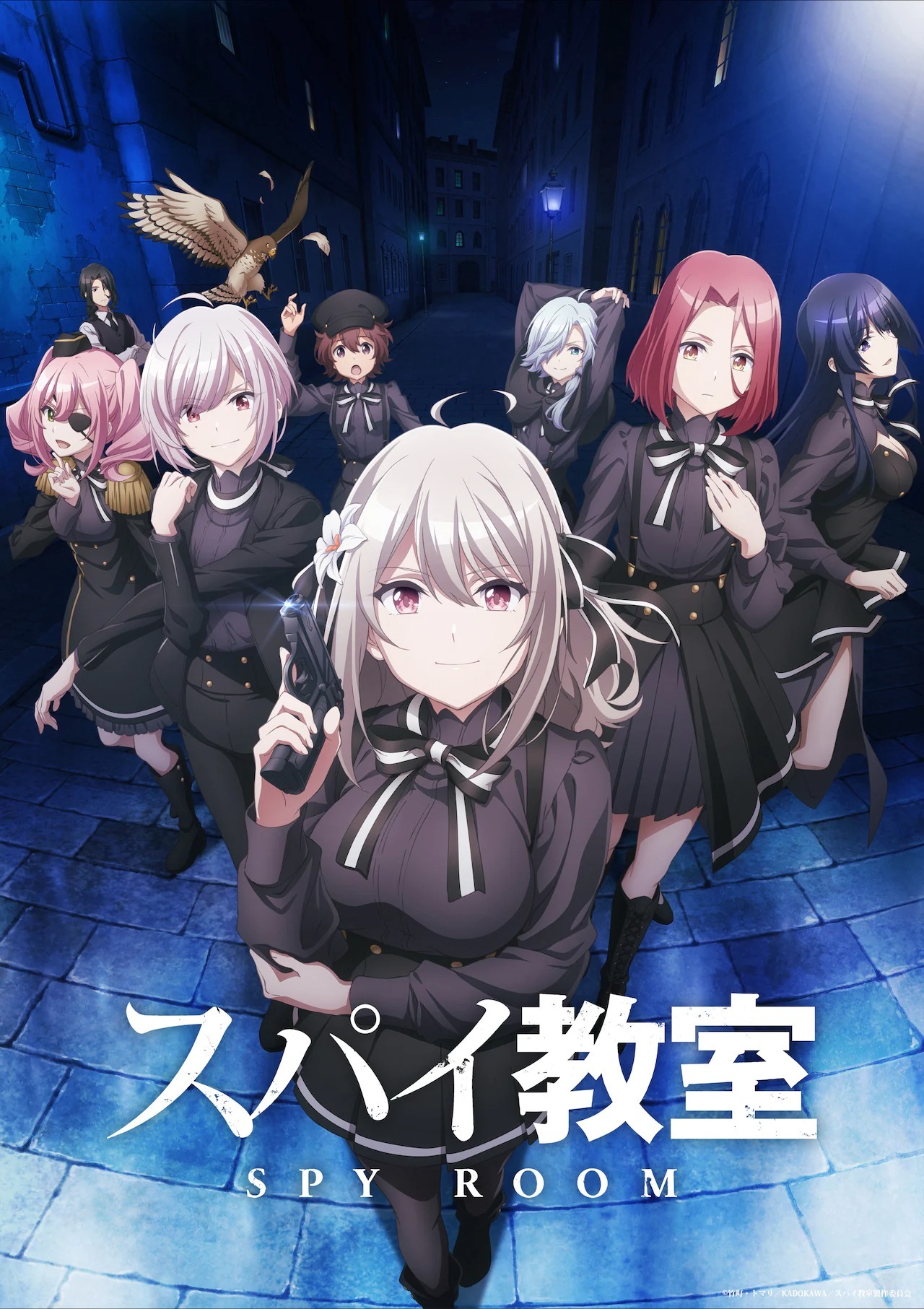 The anime is being made at feel., with Keiichiro Kawaguchi of Hayate the Combat Butler working as the director. Shinichi Inotsume, who also worked on Hayate the Combat Butler, is involved with supervising the scripts. Credit for character design goes to Sumie Kinoshita, who is known for working on Forest of Piano.
Spy Classroom, which is also known as Spy Room (or Spy Kyoshitsu in Japanese) started out as a light novel series by Takemachi. It has since also received a manga adaptation. Both the light novels and manga are published in America by Yen Press, and HIDIVE will stream the adaptation as it airs. 
Synopsis:
Conflict-ravaged nations now deploy covert operatives instead of missiles. Lily is recruited into spy-training… but her practical skills are absolutely abysmal. Desperate to pass, she leaps at the chance to join the mysterious "Tomoshibi" team. Too bad the team is filled with even more hopeless spies. Together they must conquer the Impassible Mission and best their genius instructor, but the true purpose behind their classroom is more harrowing than they can imagine… Based on the spy thriller light novel series written by Takemachi and illustrated by Tomari, the anime adaptation is directed by Keiichiro Kawaguchi, written by Shinichi Inotsume, and produced by studio feel.
Via Comic Natalie