Shonen Jump Subscription Price Raised to $2.99, Still the Best Deal Around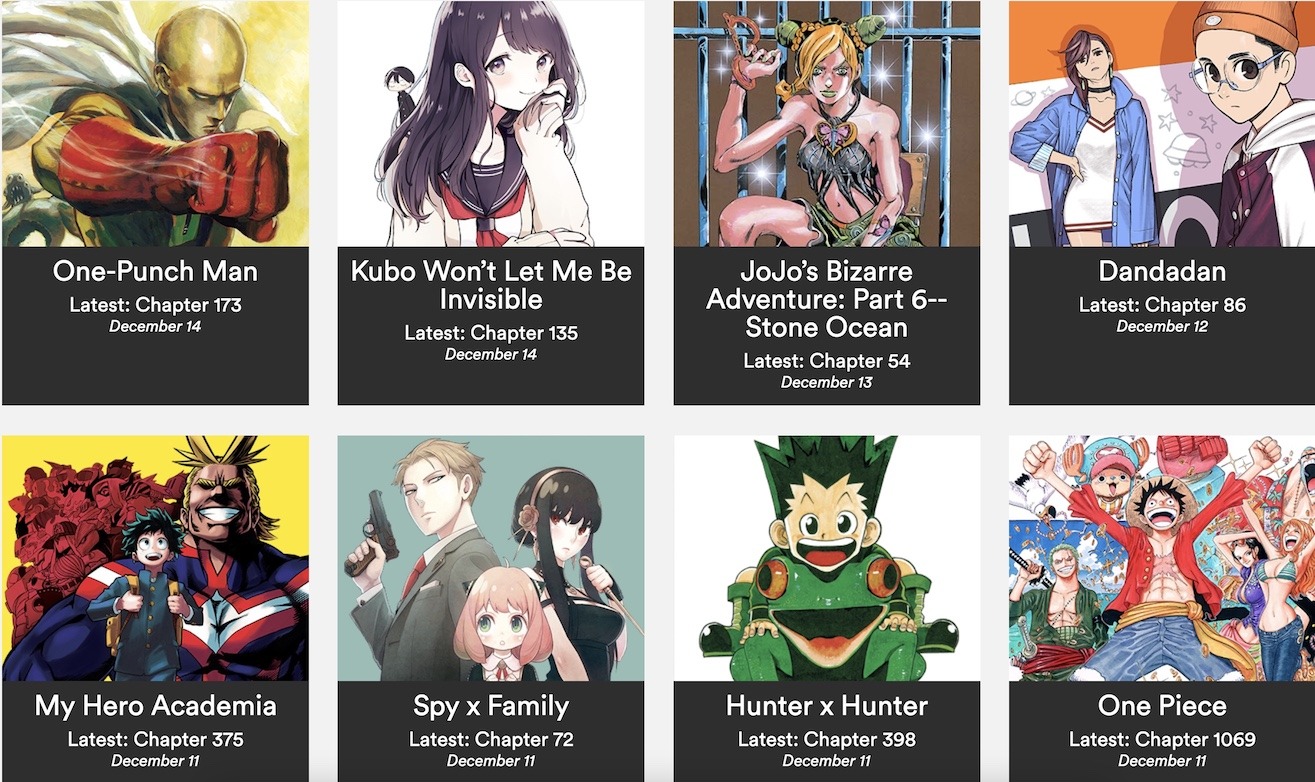 VIZ Media sent out a notification to subscribers of its Shonen Jump service earlier this week to announce an update to the monthly subscription price. Brace yourselves, folks, because as of January 2023 one of the best services available for popular manga will be increasing its monthly price from US$1.99 to $2.99.
The main reason we're highlighting this is because it still represents the best bang for your buck when it comes to both quantity and quality of manga. As the notice points out, since Shonen Jump launched in 2018, over 50% more manga has been added from the likes of One Piece, Jujutsu Kaisen, Chainsaw Man, Demon Slayer: Kimetsu no Yaiba, My Hero Academia and more. There are also hit series like JoJo's Bizarre Adventure and SPY x FAMILY, as well as plenty of special one-shot releases and a ton of catalog content. 
If you subscribe to Shonen Jump through a company like Apple, you should be getting contacted directly in regards to the exact date the new price will take effect. If you've been holding off on subscribing and you're looking for a central spot for a bunch of shonen manga, this is still a great time to do so. 
Source: Press release