Soul Buster Anime Debuts October 4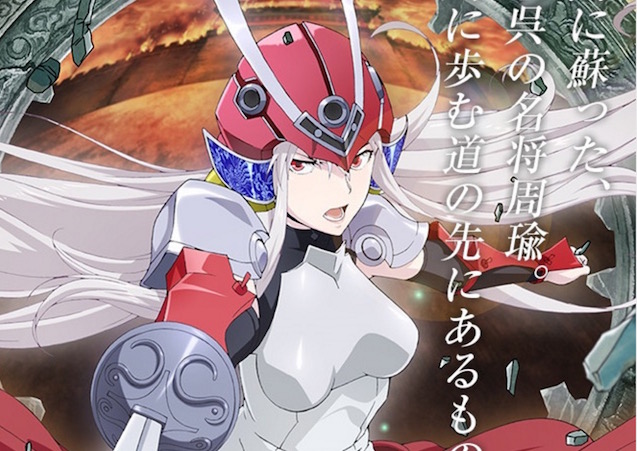 We're right on the brink of the fall anime season, so the rest of the broadcast dates are being lined up just in the nick of time. One of the upcoming series is Soul Buster, a TV anime based on Bai Mao's Romance of the Three Kingdoms-inspired manhua, which is officially set to premiere in Japan on October 4.
As for the opening and ending themes, the former will be Ayane performing "SOUL BUSTER," and the latter will be Zwei performing "MY OWN LIFE." 
Kobun Shizuno and Odahiro Watanabe direct the series at anime studio Pierrot, with a story that follows an ordinary high school boy who gets sucked into a strange adventure after waking up from a strange dream about The Romance of the Three Kingdoms. 
Here's a promo from August:
Source: Animate Times via Crunchyroll