Some of the Most Beautiful Anime Airing This Summer
A lot of different aspects work together to make an anime truly good. Story, characterization, music, pacing and more. But there's something about a truly beautiful anime—like real eye candy—that takes all of that to the next level. And fortunately for us, we already have several of those this summer!
Join us for a peek at some of the prettiest series currently streaming. Which ones have caught your eye?
Sugar Apple Fairy Tale
Based on the light novel series of the same name, Sugar Apple Fairy Tale was one of the most beautiful anime of the winter season. Character designs, setting, and (of course) Anne Halford's elegant sugar sculptures all came together to make this series as pretty as it was. And now that it's back, the beauty continues!
Just one episode in, the second season is already reminding us why we loved it so much. (You know, besides the love story and the intrigue.) With soft backgrounds and lovely character art, it's still a feast for the eyes. We can't wait to keep watching, and to see what other elegant sugar sculptures await us!
Zom 100: Bucket List of the Dead
We weren't expecting this slice-of-life zom-com to make our list of beautiful anime. But after seeing the first episode of Zom 1oo, we can't not include it! The use of multicolored blood splashes to bring life back into Akira's world is a beautiful touch—and it harkens back to the manga's stylish cover art.
It's not just that, though. The direction in this is absolutely stunning. There's something Edgar Wright-ish (appropriately enough) about many of the scene changes. And where many of the choices could look like "too much" in the wrong hands, here it conveys the dissonance of finding happiness at the end of humanity. Stunning stuff to be sure, and we can't wait to see it continue.
Undead Murder Farce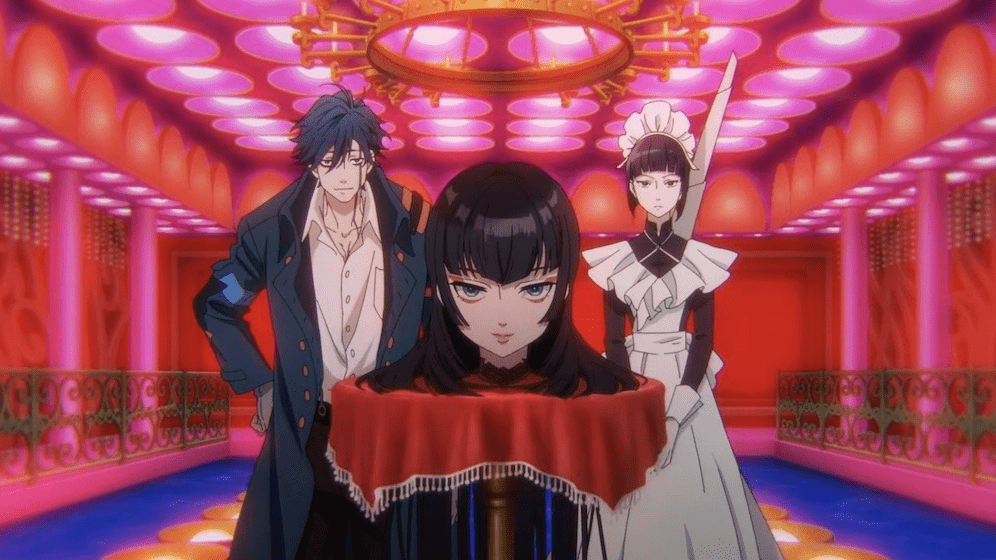 Victorian paranormal series are generally a shoe-in for beautiful anime: it's hard to resist blending the dark and lovely aesthetic with The Horrors. Undead Murder Farce jumps in with both feet, presenting us with a world that's equal parts elegant and terrifying. Of course, when one of the protagonists is an immortal girl's head in a birdcage, the vibe is already kind of set.
As with Zom 100 above, a lot of it is about direction, too. The art is great, but it's what's done with it that really elevates it. As Tsugaru, Aya, and Shizuku prepare to visit 19th century Europe, we can't wait to see how this look evolves.
Need something beautiful for your ears? Get hooked on these summer anime openings!