Skip Beat! Crowdfunding Campaign Goes Live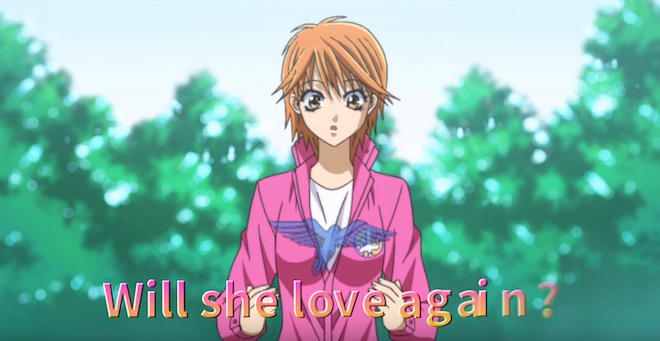 Last month Pied Piper, Inc. announced the license of the Skip Beat! anime, with plans to crowdfund an English-dubbed DVD and Blu-ray. Well, the time has come, and as of March 1 the Indiegogo campaign is officially live, and it's seeking $210,000 to fund the dubbed home video release.
The lack of an English dub is the whole reason Skip Beat! hasn't had an official DVD release in North America. Pied Piper licensed the series from TV TOKYO with the guarantee of producing an English dub, and $210k is the minimum budget required to produce a solid DVD/Blu-ray release with a dub. 
Here's more info on that aspect from the press release:
Pied Piper, Inc.'s president Ann Yamamoto explains, "It is unbearable to me that Skip Beat! has not had an official release. Thanks to my experience in crowdfunding the Time of EVE: The Movie international release, I am in a position to do something about it." The Time of EVE: The Movie campaign on Kickstarter raised $215,433 to exceed the original goal by over 1,000%, and additional funds were used toward bonus material, English dub, soundtrack, official fan book and exclusive merchandise. Ann Yamamoto continues, "Crowdfunding is ideal for Skip Beat!, which has a passionate fan base but has remained unlicensed, in large part because shojo titles are seen as being challenging for an English dub, which can easily cost $200,000. I commend TV TOKYO for believing in Skip Beat! and requiring the English dub as a condition for the release, and I believe the fanbase in North America has the passion to make the release a success."
The Skip Beat! Indiegogo campaign will run from March 1 through March 31.