Shonen Jump 50th Anniversary Exhibition to Include Massive Manga Library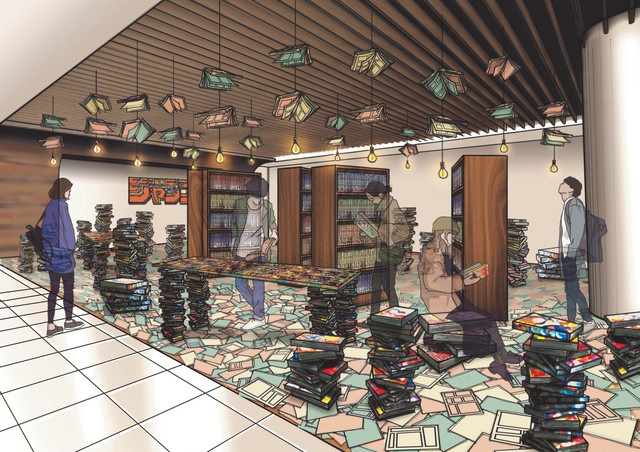 You thought manga cafes had a lot of comics? Think again.
The Shonen Jump 50th Anniversary Exhibition, hosted in Roppongi, Tokyo, will have virtually every volume of the magazine available for reading from March 15 to 26. That's 50 years of shoneney goodness.
Meanwhile, a visual for part 3 of the exhibition, which covers manga released in the 2000s up to now, has been revealed. The two most prominent characters on the poster are, to no one's surprise, Luffy from One Piece and Naruto from, well, Naruto.
Part 2 of the exhibition, which covers the 1990s, will run from March 19 to June 17, and part 3 from July 17 to September 30.
The exhibitions and manga library are all found at the Mori Arts Center Gallery in Tokyo. The exhibitions cost ¥2,000 for general admission, while the manga library is free.
Anyone out there brave enough to try to read every volume?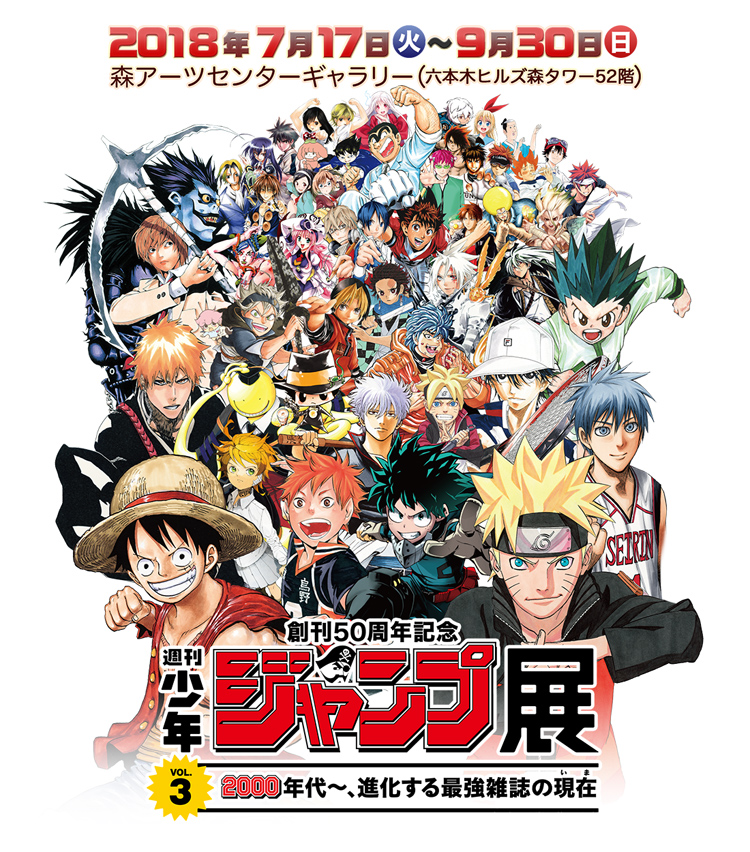 Here's how the official site describes part 2 of the exhibition:
The Weekly Shonen Jump Exhibition is an exhibit to celebrate the 50th anniversary of Weekly Shonen Jump by displaying its founding up to the present. The long awaited second round is finally here! It is called the "Weekly Shonen Jump Exhibition VOL. 2 The 1990s – A historical 6.53 million copies in circulation"! The super popular Shonen Jump heroes of the 90's, who are still loved by worldwide fans today, will all be gathered in Roppongi! This exhibition will release the original hand-drawn illustrations and displays of the creative world of Jump's proud artists! Don't miss this chance to join the manga exhibition to experience the energy and what made the record of 6.53 million copies of 1990's Weekly Shonen Jump in Japanese publishing history!