Shonen Jump Reveals Poster for '90s Retrospective Exhibition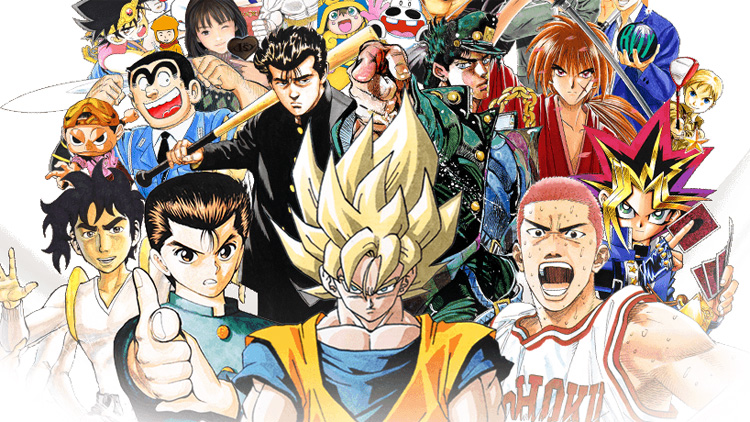 Dragon Ball Z, YuYu Hakusho, Slam Dunk, Yu-Gi-Oh!… for many fans of Shonen Jump, the '90s is the decade to beat.
Those fans will be excited to hear there's an upcoming Tokyo exhibition dedicated to that era of the manga magazine. Today, the first poster for that exhibition, a collage of the best of '90s Shonen Jump, was unveiled.
The exhibition, the second of a series celebrating the magazine's 50th anniversary, will take place March 19 to June 17, 2018 at the Mori Arts Center Gallery in Roppongi, Tokyo. The exhibition will run from 10AM to 20PM seven days a week.
Here's how the official site describes the exhibition:
The Weekly Shonen Jump Exhibition is an exhibit to celebrate the 50th anniversary of Weekly Shonen Jump by displaying its founding up to the present.
The long awaited second round is finally here! It is called the "Weekly Shonen Jump Exhibition VOL. 2- A Historical 6.53 Million Copies in Circulation"!
The super popular Shonen Jump heroes of the 90's, who are still loved by worldwide fans today, will all be gathered in Roppongi!
This exhibition will release the original hand-drawn illustrations and displays of the creative world of Jump's proud artists!
Don't miss this chance to join the manga exhibition to experience the energy and what made the record of 6.53 million copies of 1990's Weekly Shonen Jump in Japanese publishing history!
Additional information and tickets can be found on the official website (in English, no less!).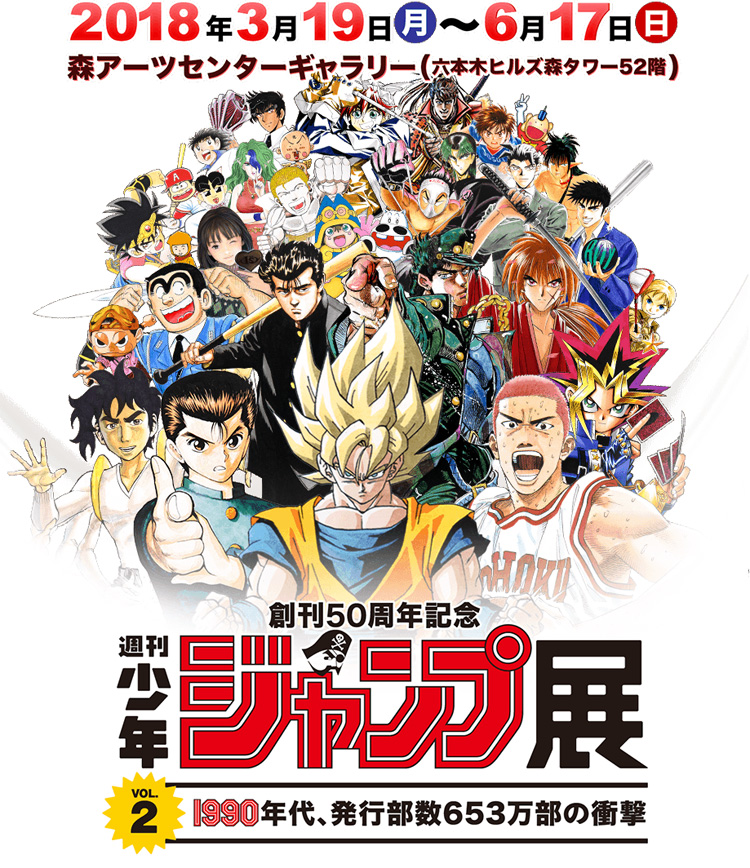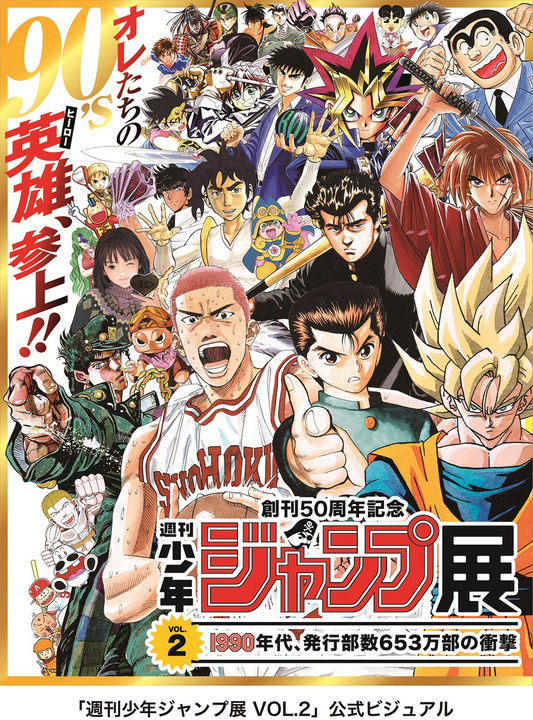 Source: Mantan Web