New Fashion Brand Launches with Code Geass Apparel, Accessories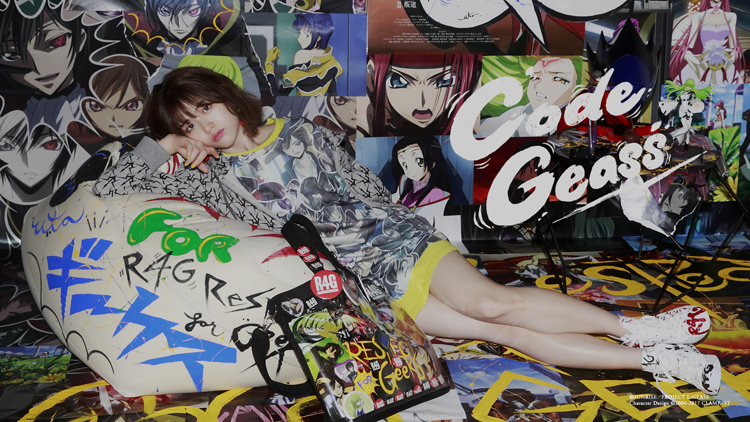 If you're going to launch a fashion brand aimed at the geek chic crowd, there are definitely worse titles you could choose than Code Geass.
That's exactly what new brand Respect For Geeks (R4G for short) has done, with Geass apparel that includes shirts, parkas, caps, shorts, and more.
R4G, which is a tie-up between Bandai and fashion brand Baroque Japan Limited, will begin selling the Geass goods March 13 online, and show them off at a fashion event at Yokohama Arena March 31.
By the way, the model who's all Geass-ed up in the promo photo is Sayori Matsumura from Nogizaka46, in case you were wondering.
What do you think of Respect For Geeks' initial lineup (and name)?
Source: Comic Natalie