Shirobako Model: "If More Anime Work Were Like Shirobako, I Wouldn't Have Quit"
Last week we posted a primer detailing many of the real-life counterparts to characters in Shirobako, the recently-finished very meta series about working in the anime industry.
Some of those characters' real-life inspirations were more obvious than others (Masahiko Inami/Masahiko Minami, for instance, was not particularly hard to figure out).
But while we detailed the most famous characters, almost everyone in Shirobako is based on a real person, and Shirobako director Tsutomu Mizushima recently tweeted some bittersweet thoughts from the model for production assistant Erika Yano.
SHIROBAKOの打ち上げ、(業界は辞めている)矢野エリカのモデルになった方の感想。
そういえば打ち上げに参加させてもらって思ったけど、あんな作品に出会ってたら制作辞めてなかっただろうな。
あれだけ達成感?があって、しかも大人数でそれを共感しあえる仕事ってほんと珍しい。

— 水島努 (@tsuki_akari) April 8, 2015

Unlike the character Erika, director Mizushima reports, the real-life model for the character is no longer in the anime industry, having quit. According to Mizushima, the real-life Erika said upon the completion of Shirobako that she wouldn't have quit if she'd had the chance to work on a series like Shirobako.
Why? Projects that give such a sense of accomplishment, and where the whole cast and crew support and empathize with each other, are extremely rare.
We've reported previously about how bad the pay is the anime industry, but now to hear most workplaces aren't even particularly empathetic environments? Pretty depressing stuff.
Source: AICN Anime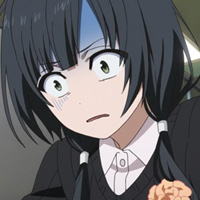 More animator stories:

– Shirobako's Real-life Counterparts
– Newbie Animator Hourly Wage: Around One Dollar
– Haikyuu!! Animator Fired for Tweeting Erotic Art
– An American Animator in Tokyo
– Miyazaki Blames Otaku Animators for Anime Decline