Shin Kamen Rider Teaser, More Info Revealed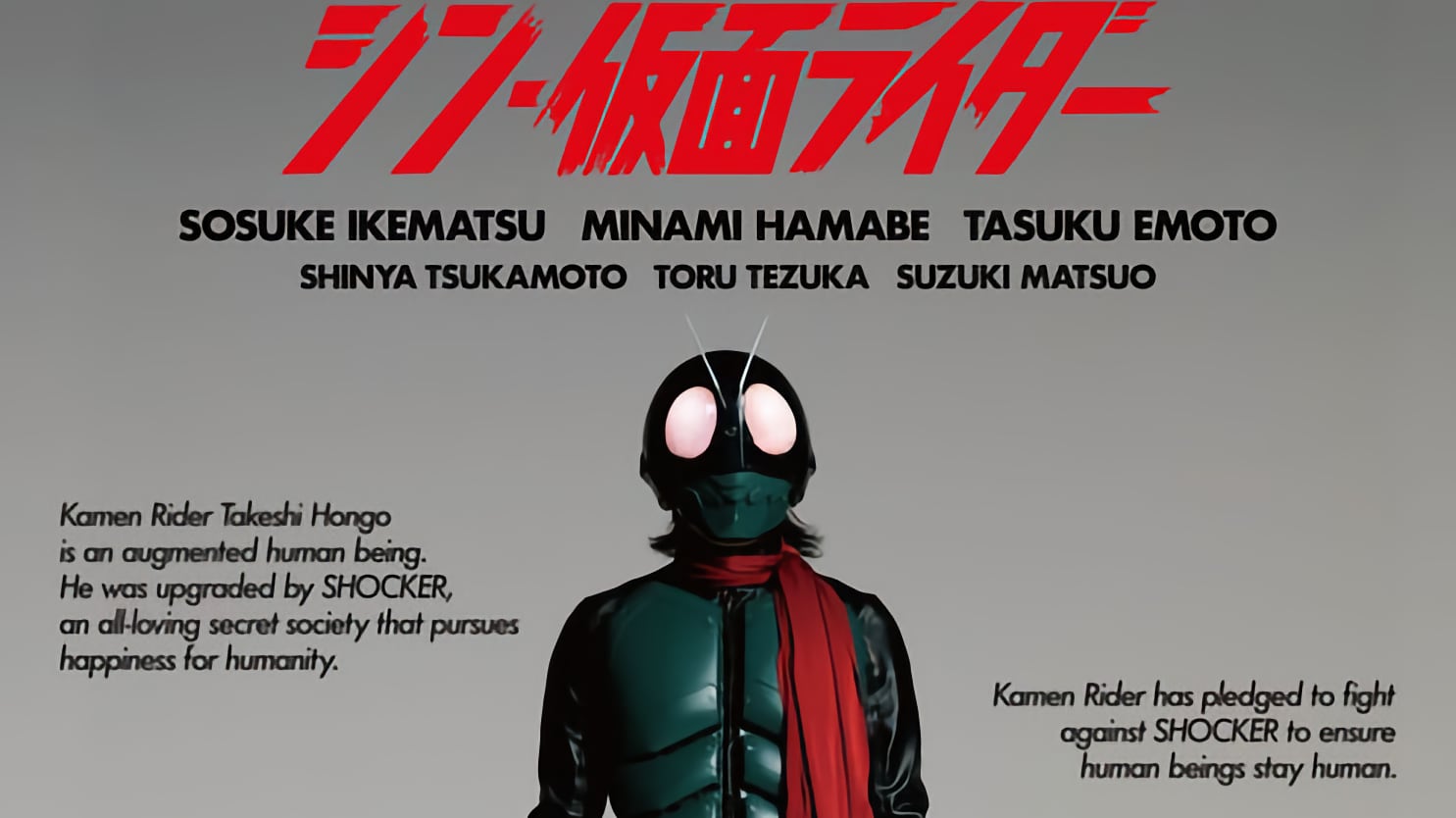 Wow, big day for fans of, uh, Shins.
Not only is Shin Ultraman out today in Japan, we've also got a fresh teaser, poster and some additional details about Shin Kamen Rider.
Here are some of the names we've learned are working on the film:
Associate director: Katsuro Onoue
Assistant director: Ikki Todoroki
Designers: Mahiro Maeda, Ikuto Yamashita, Yutaka Izubuchi
Costume designer: Isao Tsuge
Composer: Taku Iwasaki
And some new cast members:
Tasuku Emoto
Shinya Tsukamoto
Tōru Tezuka
Suzuki Matsuo
We already knew, of course, that Sosuke Ikematsu is playing Takeshi Hongo/Kamen Rider, and Minami Hamabe is playing Ruriko Midorikawa.
Shin Kamen Rider is written, directed and produced by Hideaki Anno.
Here's the text from the new poster:
Kamen Rider Takeshi Hongo is an augmented human being. He was upgraded by SHOCKER, an all-loving secret society that pursues happiness for humanity. Kamen Rider has pledged to fight against SHOCKER to ensure human beings stay human.
Source: ANN